National leaders have set out new measures to control spending in health economies deemed to be "living off bailouts", which may result in some contracts having to be revisited for the current financial year.
The latest attempt by NHS England and NHS Improvement to curb spending is described as a "capped expenditure process", HSJ has learned, and focuses on the combined financial performance of providers and commissioners in a health economy.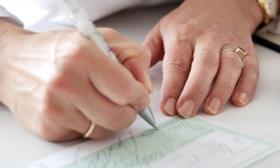 It is understood that consultancy firms have been commissioned to work with some of the areas identified.
Yesterday, HSJ revealed which sustainability and transformation partnership areas are likely to be targeted by national leaders for overspending.
Although most of the 2017-18 contracts between providers and commissioners have been signed, there have been warnings over the huge efficiency assumptions built into many of the deals. This has resulted in large financial gaps, for which savings plans have not been identified.
The new process, which has been set out in a letter seen by HSJ, is targeted at health economies that "cannot produce plans which fit within the available financial envelope", or where the agreed plans are "highly unlikely to be deliverable" due to unrealistic efficiency expectations. In some cases the procedure may be targeted at an STP patch, and in others across a smaller geography.
In the letter, sent to the selected areas earlier this month, the national bodies told local leaders they have not agreed affordable operating plans for 2017-18, or confirmed delivery of their financial control totals.
It said the local organisations will need to consider how the funding envelope for each area of spending will be broken down across the organisations and "underpinned by contract mechanisms that materially de-risk the delivery of plans".
It added: "Where the resulting envelopes between organisations (after taking account of the provider control total and sustainability and transformation funding) differ from the agreed contract values, these will need to be reviewed to re-cut the spend profile to fit within the revised envelope.
"Certainty of expenditure control may also require the form of the contract to be revised."
Local leaders have been asked to ensure "growth is set at reasonable but not excessive levels, that any discretionary investments have been stripped out and efficiency savings are set at an appropriate (ie: challenging but achievable) level".
However, where this and other efficiency efforts fail to significantly close the "system control total" gap, leaders are told to decide "from which areas further expenditure reductions will be made" using benchmarking packs to compare the spending profiles of similar organisations.
These reviews should include assessments of areas such as prescribing and continuing healthcare, the letter said.
The local areas have also been told an initial assessment should be made of the "patient and policy impact of the changes to the spend profile" and "no decisions will be taken which compromise patient safety".