Leading clinicians and patient campaigners have joined two former health secretaries to call for a change in attitude towards NHS managers, during the run-up to the general election
In a letter due to be published in The Times today, the coalition of leading clinicians and patient campaigners – brought together by HSJ and the Managers in Partnership union – call for an end to "unfair criticism" of NHS managers that they say is "damaging to the interests of patients".
Signatories to the letter include the British Medical Association council chair, as well as the heads of the Royal College of Nursing, the Royal College of GPs and the Royal College of Psychiatrists.
More on the Respect for NHS Managers campaign
Former health secretaries Conservative Stephen Dorrell and Labour's Alan Milburn have also signed the letter.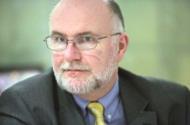 It calls on politicians of all parties to treat managers with the same respect they would accord to other members of the NHS workforce and to acknowledge the essential job managers do for patients and the public.
The letter states "NHS managers are as dedicated to the service as any other group of staff" and says that the signatories find it "regrettable" that managers are so often "made scapegoats when concerns arise".
The letter says: "It is especially worrying that ill informed allegations and the use of lazy stereotypes tend to peak at a time of increased public interest in the NHS" such as the run-up to a general election. It warns politicians: "There is no justification for singling out managers."
The letter is signed by:
Dr Mark Porter, chair of council, British Medical Association
Dr Maureen Baker, chair, Royal College of GPs
Sir Simon Wessely, President, Royal College of Psychiatrists
Peter Carter, chief executive, Royal College of Nursing
Sir Nick Partridge, former chief executive, Terrence Higgins Trust
Alan Milburn, former secretary of state for health
Stephen Dorrell MP, former secretary of state for health and former chair of the Commons health committee
Cathy Warwick, chief executive, Royal College of Midwives
Karen Middleton, chief executive, Chartered Society of Physiotherapy
Sir Michael Rawlins, former chair of the National Institute for Health and Care Excellence
Sir John Oldham, chair, Independent Commission on Whole Person Care
Dr Clare Gerada, immediate past chair of the Royal College of GPs
Paul Farmer, chief executive, Mind
Jeremy Taylor, chief executive, National Voices
Jon Restell, chief executive, Managers in Partnership
Alastair McLellan, editor, HSJ
Show your support for the campaign on Twitter using the hashtag #respect4managers
Healthcare leaders attack 'scapegoating' of managers
1

Currently reading

Healthcare leaders attack 'scapegoating' of managers

2

3