A project to identify the 50 most influential people in the integration of health and care services has been launched by HSJ and its sister title Local Government Chronicle.
The two titles have appointed judges with vast experience across the health and local government sectors to use their expert knowledge to name the people who are doing the most to shape and lead the integration of services.
In the project supported by Nutricia, readers of both titles are being asked for nominations of people who are doing the most to drive integration, especially in individual geographical areas.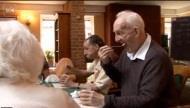 Please let us know your nominee's name, organisation and job title, as well as your reason for nominating them.
Tweet your nomination to #Integration50 or email to LGC features editor Rachel Dalton at rachel.dalton@emap.com with "Integration 50" in the subject line.
The list comes after councils and clinical commissioning groups submitted plans to the government on how they would pool funds under the better care fund. This was initially expected to be worth £3.8bn but in many areas organisations have chosen to pool additional money with the intention of breaking down barriers between services.
Integration has moved up the political agenda as the number of people with complex health needs soars but budgets remain constrained.
Our list will reflect the 50 people working in local government, the NHS, Whitehall, third sector organisations and businesses that are at the cutting edge of the changes, uncovering the ground-breaking projects and approaches they lead.
Candidates will be assessed on criteria including their personal success in integrating services, the level of innovation they have used and whether their ideas are influencing people elsewhere.
LGC editor Nick Golding said: "We are looking for people whose leadership has had a great impact on their organisation's care integration, garnered buy-in from local organisations, and has communicated a shared set of goals for integration to staff at all levels within an organisation.
HSJ deputy editor Emma Maier added: "The people we select for this list are helping to create more efficient public services which better serve the needs of patients and service users. They deserve recognition."
How to nominate
To nominate someone for inclusion in the list, please send an email to LGC features editor Rachel Dalton at Rachel.Dalton@emap.com with 'Integration 50' in the subject line, or on Twitter by using the hashtag #integration50.
Within your email, please include your nominee's name, the organisation they work for, and a short explanation (100 words or fewer) of why you believe they should make the list.
The deadline for nominations is noon on Thursday 1 May. Nominations sent after this date cannot be considered.
Nominees will be considered by a panel of independent judges and the list will be published in an LGC and HSJ supplement in June.