With new forms of regulation and the requirement to deliver excellent care while making cost savings, there has arguably never been a more challenging time to be a leader in the NHS.
A new channel on hsj.co.uk seeks to present practical advice to help healthcare leaders chart these difficult waters.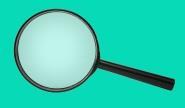 The Insight and Influence channel is supported by specialist law firm Ridouts and will include a mix of content, including video.
It has launched with articles on the changing nature of Care Quality Commission regulation, the increasing scrutiny on end of life care decisions, and an examination of how the new legal framework on inquests is affecting providers.
The overall aim is to highlight the latest developments in healthcare leadership and healthcare regulation.