In an age when massive savings are required of trusts, why do allied health professionals remain such a hugely untapped resource, asks Claire Read
In association with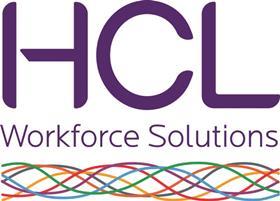 In March 2006, Southampton University academics published a possible solution to a big healthcare workforce challenge. Their contention was straightforward: to address medical workforce shortages, extend the roles of allied health professionals.
Last year, HSJ published the results of its inquiry into temporary clinical staff in the NHS. Run in association with HCL Workforce Solutions, it refocused attention on the untapped resource of AHPs.
With NHS providers surveying a collective £2bn deficit as they rue the escalating cost of temporary clinical staff, we argued AHPs must be used more fully. But why is it taking so long?
Quality of life
Some 12 disciplines come under the allied health professions banner. While paramedics and radiographers can provide care which is life saving, the other professionals – speech and language therapists, prosthetists, orthotists, podiatrists, physiotherapists, orthoptists, occupational therapists, dietitians and arts therapists – primarily enhance quality of life.
'Traditionally the focus of the NHS has primarily been on extending lives'
Karen Middleton suspects this explains, at least in part, why AHPs have so often been overlooked as a solution to healthcare's workforce problems.
"[Traditionally] the focus of the NHS has primarily been on extending lives," says Ms Middleton, chief executive of The Chartered Society of Physiotherapists and a former chief health professions officer at NHS England.
"Which of course is a great thing, but what we haven't paid attention to – in staffing, data, prioritising, or even targets – is on the quality of that life. The minute you do, you start focusing on prevention, keeping people healthy, which many of the allied health professions are involved in."
She is encouraged by the Five Year Forward View's focus on prevention. "But I'm worried [current] workforce planning is looking at more of the same rather than focusing on doing something that will be better for people – and which also means you have a much more sustainable NHS."
Salford's story
At Salford Royal Foundation Trust, there has been a very deliberate effort to plan the workforce in a quite a different way. In multiple AHP groups, the trust now employs advanced practitioners – all have taken master's programmes, and are independent non-medical prescribers.
One of the most visible results is that any patient attending A&E with a musculoskeletal problem is seen by an advanced practice physiotherapist rather than by a medic.
'We're the best placed profession to manage sprains and strains'
"The A&E consultants and registrars are far better being in resus seeing sick, unwell patients while we manage the sprains and strains," argues consultant physiotherapist Michelle Angus, who leads the A&E team. "It frees up their time to do the more serious things, and we're the best placed profession to manage sprains and strains anyway."
Existing capabilities
Suzanne Rastrick, chief allied health professions officer for England, points out the Five Year Forward View acknowledges new ways of working are needed.
However, she suggests there is also a need to fully capitalise on the existing skills of AHPs. "What is often overlooked is what competencies we already have within our AHP workforce that can be utilised in a different way. As a result, new roles are suggested which take time to scope and develop rather than building rapidly on what already exists."
At Ipswich Hospital Trust, there has been a clear focus on building on existing capability. Over winter 2010-11, the occupational therapy team trialled a seven day service in which they assessed and prepared older people for discharge.
'Why don't we trial the benefits of us being here seven days a week'
"We had noticed people would be admitted over the weekend, and then we would come back into work on a Monday and patients would just have been sitting there and waiting for us," reports Anna Robinson, senior occupational therapist at the trust. "So we said why don't we trial the benefits of us being here seven days a week."
During the trial, some 12 per cent of patients 12 per cent of patients assessed at the weekend were discharged the same day, reducing the need for other clinical staff to care for medically well patients.
The results were sufficiently impressive that seven day service is now a standard part of the OTs' contracts, and occupational therapists are also seeing patients in A&E and in a frailty assessment unit.
Stop being so polite
Ms Robinson and Ms Angus speak of the importance of AHPs being dynamic, vocal and forward thinking. "I don't think other professions necessarily understand what we can do," comments Ms Angus.
It is a point echoed and extended by Julia Scott, chief executive at the College of Occupational Therapists. She suggests AHPs have not only struggled against a medical model in which their role is undervalued: they have also struggled to stand up and make their case.
"I think people haven't known enough about AHPs' potential; what we could do. I don't think we've probably been as good as we should have been about demonstrating what we could do," she says.
'We are still predominantly white women from middle class backgrounds'
"As an OT workforce, we are still predominantly white women from middle class backgrounds, and we have tended to be polite, and may be we have to stop being quite so polite and start standing up. Why should anyone else speak for us OTs, or AHPs? We've got to get more confident about it."
Boosting confidence
The college is running a campaign promoting the value of occupational therapy. It focuses on three areas – keeping people out of hospital, reducing pressure on primary care, and addressing over-reliance on social care – and OTs are being invited to share their stories of good practice.
The hope is it will increase the workforce's confidence ("if OTs talk to us, I think it will enable them to go and talk to their board"), and should yield further data on the benefits of AHPs: a reason sometimes cited for continuing reluctance to use such professionals further.
"In health, the medical model has almost become a rock to which we're tethered," says Ms Scott. "It needs some pretty brave thinking and some determination to do things differently. And maybe now the money is so tight, maybe that's the scissors – let's cut the tethers and let's go."
It's time to call on the A-team: allied health professionals
1

Currently reading

It's time to call on the A-team: allied health professionals

2