CQC found "little appetite" among the Brighton and Sussex University Hospitals Trust board to resolve safety and risk concerns
"Culture of fear" and concerns around bullying and discrimination identified by staff
Trust chief executive "apologises unreservedly" for failure but will stay on
QUALITY: Brighton and Sussex University Hospitals Trust is to be placed in special measures after the Care Quality Commission rated it inadequate.
The regulator's report raised serious concerns with the trust's leadership and safety and described a board seemingly in meltdown, with a lack of communication between senior leaders.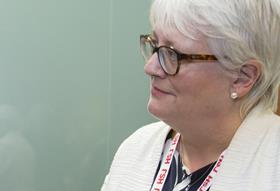 Among many recommendations, the trust must "urgently facilitate and establish a line of communication between the clinical leadership team and trust executive board". In one example of poor practice, the report found "the executive team failed on multiple occasions to provide resources or support to clinical staff in critical care to improve safety and working conditions and there was no acknowledgement from this team that they understood the problems staff identified".
The board was found to not be operating in a "unitary manner", with the director of strategy on extended leave and the executive director of human resources post vacant for 18 months prior to the inspection.
Julian Lee, the trust's chair for the previous seven years, resigned in May after the inspection took place. The CQC report said: "The chair was clear in his view that the executive had lost grip but failed to acknowledge the board role in holding to account." The regulator also "noted a number of senior management staff had taken leave for the period of the inspection".
Professor Edward Baker, deputy chief inspector of hospitals, said: "It is clear that the problems we have found on this inspection go right through Brighton and Sussex University Hospitals Trust. It is a matter of some concern that we found there was a distinct disconnect between the trust board and staff working in clinical areas, with very little insight by the board into the main safety and risk issues, and seemingly little appetite to resolve them."
The trust operates Royal Sussex County Hospital in Brighton, which was rated inadequate overall; and the Princess Royal Hospital in Haywards Heath, which was rated requires improvement.
The CQC described the culture at the trust as "exceptionally challenging". Staff from black and minority ethnic and protected characteristics groups said bullying, harassment and discrimination was "rife in the organisation" and they felt there was a "culture of fear".
The board's "fractured and damaged approach" to addressing these longstanding issues meant 50 per cent of staff said in the latest staff survey they had not reported the last time they were bullied or harassed.
The regulator also raised significant concerns about patient safety, patient dignity and waiting times, including:
Over 6,600 patients parked in corridors at the emergency department at Royal Sussex County Hospital between 1 January and 31 March without proper assessment and a "lack of ownership by the trust board to resolve the issues".
Failure to meet national timescales for diagnosis and treatment with "little or no evidence of robust discussions and challenges at board level of the need to meet these targets and strategies to achieve this".
There was an "overwhelming feeling of being short-staffed" among staff, with the regulator finding "staffing levels across the hospital were on the whole not enough to provide safe care".
Some people kept in theatre recovery bays for up to three days due to a lack of appropriate ward space, and patients being examined without screens in other hospital areas
Fire safety risks found in the Barry and Jubilee buildings at Royal Sussex County Hospital, which were also described as an "inappropriate environment" in which to offer care due to their age. Despite this, bed managers frequently overrode assessments by clinical staff that some patients were too vulnerable to be treated there.
Gillian Fairfield joined the Brighton trust as interim chief executive in April, just as the inspection process began, having left the same position at Pennine Acute Trust.
In relation to the trust's compliance with the fit and proper persons test for directors, the CQC inspection report states: "The trust had appropriate policy and process to ensure requirements of the Fit and Proper Persons Act were met. However, storage of records was fragmented with some records on ESR and others held in files. A file for the newly appointed interim CEO [Dr Fairfield] had not been completed."
Dr Fairfield said in relation to the Brighton findings: "It is clear from the CQC report that in many areas the trust has failed our patients and on behalf of the trust, I apologise unreservedly. We know we should and need to be doing better for our patients and staff. The failures identified by the CQC are completely unacceptable and over the last four months we have had, and we will continue to have, a relentless focus on addressing them."
Before joining Brighton, Dr Fairfield was chief executive of Pennine Acute Trust, which was rated inadequate last week, based on an inspection in February.
A spokesman for the Brighton trust said she was "categorically" remaining as chief executive.
17 August 10.15am: This story has been corrected to state that Dr Fairfield joined the Brighton trust in April, and in relation to the CQC's comments about compliance with the fit and proper persons test.
Source
CQC report and trust statement
Source date
17 August 2016