Northern Lincolnshire and Goole put back in special measures by NHS Improvement
Trust was one of the first placed into the regime following the 2013 Keogh review but was removed in 2014
Care Quality Commission rates the trust inadequate in most recent report
A struggling hospital trust which was one of the first placed in special measures has been put back into the regime after it was rated inadequate by most recent inspection.
Northern Lincolnshire and Goole Hospitals Foundation Trust was one of 11 organisations placed in special measures in 2013 after Sir Bruce Keogh's review of hospital trusts with high mortality rates.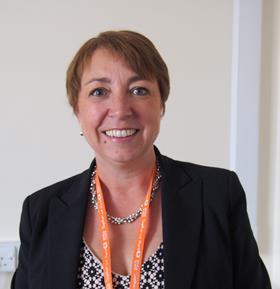 The trust was taken out of the regime in 2014, but NHS Improvement confirmed today it has put the trust back into quality special measures.
The decision follows a Care Quality Commission inspection, published today, which lowered the trust's overall rating from requires improvement to inadequate.
It also comes within weeks of the trust being placed in financial special measures.
NHSI executive medical director Kathy McLean said the regulator will work with the trust on plans for it to achieve "rapid improvements to patient care".
She added: "The trust is facing a number of challenges at the moment and we're absolutely focused on helping it to improve quickly for its patients."
NHSI said the trust will receive support to help it exit from financial and quality special measures, including:
a buddying relationship with another trust;
help from an NHSI team;
a full financial check-up to look into underlying issues; and
making sure improvements are supported through its local sustainability and transformation partnership.
NHSI appointed Claire Pacey as the trust's quality improvement director following the inspection.
The trust provides acute care at its hospitals in Goole, Scunthorpe and Grimsby, and community services in north Lincolnshire.
It has faced numerous problems in 2016-17 including long waiting lists and missing referral to treatment targets, and it expected to end the year with a deficit of £31m.
The trust's interim chief executive, Richard Sunley, said while some improvements had been made since the previous CQC inspection in 2015, the trust had not addressed all the issues raised by the regulator.
He said: "We are disappointed with, but fully accept, the shortfalls the CQC has identified. We are sorry we have let down our patients, their families and carers by not meeting the quality standards they rightly expect.
"We welcome the additional support NHS Improvement are putting in place to help us make the improvements we want to for our patients."
Mr Sunley was appointed following the departure of Karen Jackson, who went on a six month secondment to NHSI to advise on emergency care in January.
The trust said it has already made improvements since the CQC's inspection in October to December 2016, including recruiting more staff, reducing outpatient waits and strengthening plans to improve RTT times.
Inspectors raised "significant concerns" about urgent and emergency care, outpatient and maternity services, as well as "poor leadership" in a number of sectors and at senior level.
The CQC rated the trust as inadequate for being safe and well led, but good for being caring.
It said the trust had to:
Reduce the number of cancelled clinics in outpatient services and reduce its backlog.
Address RTT times.
Ensure appropriate numbers of qualified midwifery and medical staff are available in maternity.
Make sure ambulance staff can promptly register and handover patients on arrival.
Ensure appropriate numbers of staff are available within surgery, medicine, and maternity.
Ensure the right staff are available to meet children's needs in paediatric wards and the emergency department.
Source
Trust, NHSI and CQC statements