Hertfordshire Partnership University FT will take on some of Southern Health's specialist learning disability services
Contract covers people living in Buckinghamshire and will focus on community care
Southern Health divested of services after recognising it could no longer offer the area a "safe and effective" service
RECONFIGURATION: Hertfordshire Partnership University Foundation Trust is taking on specialist learning disability services from Southern Health FT as part of ongoing changes at the embattled trust.
From next month, people in Buckinghamshire currently looked after by Southern will have their care transferred to the Hertfordshire trust, along with most of the staff who care for them.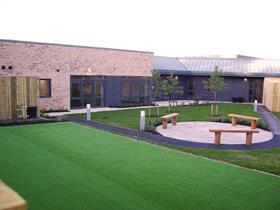 A spokesperson for Southern told HSJ the trust had worked in "partnership" with Buckinghamshire commissioners to help move services to another provider once it recognised that it could no longer offer the area a "safe and effective" service. The risk to the Buckinghamshire provision was recognised once the trust had been served notice by local commissioners for services it ran in Oxfordshire.
The interim chair of Southern, Tim Smart, announced in June that the trust would lose its learning disability services in Oxfordshire, which are being transferred to Oxford Health FT.
The spokesman said "the process of divesting of services in Buckinghamshire was already in chain" at this time.
The shift in to Hertfordshire Partnership will also be accompanied by a greater focus on community care to support the wishes of patients and their families who currently use Southern's services.
Oliver Shanley, deputy chief executive of Hertfordshire Partnership, said: "We will be increasing the amount of intensive support that is available in Buckinghamshire to ensure that we focus on services in the community and crisis avoidance." He added that inpatient services will focus on "short stays and effective discharge".
Zita Calkin, senior commissioner for learning disabilities and autism at Buckinghamshire CCGs, said: "Following a poor response to an initial formal tender notification to providers, HPFT was invited to make a proposal to Buckinghamshire's commissioners to deliver specialist learning disability community services."
HSJ understands that five providers expressed an interest in the first round of tendering, including Hertfordshire Partnership, but none entered a formal bid. A spokesperson for the trust said "other priorities" prevented it from continuing with the initial tender but it had been in a "position to respond" when approached by the clinical commissioning groups for a second time.