Winner
Imperial College Healthcare Trust – Department of Neonatology: Integrated Family Delivered Care Project (IFDC)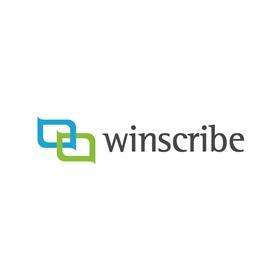 Parents with premature or unwell babies can have very little involvement in caring for their babies while they are in a neonatal unit. Imperial College Healthcare Trust devised a programme to help those with babies in the level three neonatal intensive care units take over some of the care – an approach which has been linked with better bonding, parental mental health and infant health outcomes elsewhere.
Working with parents whose children had been cared for in the units, the trust devised training and development material to help them do this. Parents can assess information on an app, and have regular small group or one-to-one teaching sessions helping them work through a series of competencies which allow them to take over care of their baby for at least 6-8 hours a day, once they are medically stable.
They are supported by project coordinators and a psychology assistant. Staff in the unit also have a half-day educational programme to help them with this shift in relationships. The app has been downloaded over 700 times and 48 families have taken part in this model of care. Interest in the approach is growing across the UK.
Read a detailed case study about this project at HSJ Solutions
Finalists
Surrey and Borders Partnership Foundation Trust: TIHM (Technology Integrated Health Management) for dementia – HIGHLY COMMENDED
Blackpool Teaching Hospitals FT: Digital Patient Tracker and Acute Care Mapping
Cambridge University Hospitals FT: Electronic medication optimisation with eHospital
Connect Health: Integrated Clinical Data Warehousing and Feedback
Guildford and Waverley Clinical Commissioning Group: The use of Advice and Guidance to reduce GP referrals and first outpatient attendances
Luton CCG in partnership with Consultant Connect: How we avoided 5,900 A&E attendances over 2 years
NHS Western Isles to NHS Western Isles & Cambric Systems: Morse – Data on the Move
Oxford University Hospitals FT, The University of Oxford's Institute of Biomedical Engineering & Drayson Health: SEND: digital charting of observations and Early Warning Score System - designed by clinicians for clinicians
Sherwood Forest Hospitals FT: Interoperability Link Between Healthcare and Social Services
Yorkshire Fertility - Calderdale & Huddersfield FT & The Health Informatics Service: Virtual Patient Consultations - The Health Informatics Service & Yorkshire Fertility