Rescheduled for 31 October.
Does the thought of the CQC keep you awake at night?
Please note this webinar has been rescheduled for 12.30pm-1.30pm on 31 October.
Then join this free HSJ webinar to explore what CQC regulation means – and what you can do now to ensure your organisation is prepared.
Regulation of the NHS by the CQC is changing. New chief inspectors, a new inspection regime, new metrics… But what does it all mean? And how does all this line up with the increasingly trenchant political statements about holding managers to account?
Speakers
Matt Tee, chief operating officer, NHS Confederation
Alex Baylis, head of better regulation, CQC
Jan Filochowski, chief executive, Great Ormond Street Hospital for Children Foundation Trust
Paul Ridout and Neil Grant, partners, Ridouts
To be chaired by Nick Golding, HSJ news editor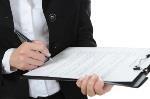 This webinar will explore what you can do to put your organisation in the best position. How can trusts engage with the CQC? What can they do to provide data for new metrics? How can they demonstrate they are listening to patients and responding to complaints?
Listen to what they have to say – and put your own questions to the panel, all from your computer, all for free.
The webinar can be viewed by registered users of the HSJ website by visiting www.hsj.co.uk/hsj-tv. Once it has been streamed, it will be archived and available on the site for a year.
Register now - we would be delighted if you could join us.
If you cannot make 17 October, you can still catch up on demand and www.hsj.co.uk/hsj-tv - and view the rest of our archive of debates and discussions.