Public Health England's Health X competition was won by three innovative technology apps that have huge potential to change behaviour for the better, as Kevin Fenton explains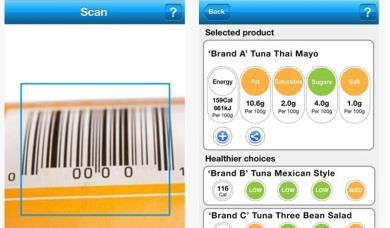 The aim of Public Health England is to help people to stay healthy.
We want everyone to be able to make healthier choices, regardless of their circumstances, and to minimise the risk and impact of illness.
Infectious disease now accounts for only 2 per cent of deaths. Most people now die in old age of non-communicable diseases such as cancer and heart disease.
Preventable problems
A substantial proportion of these diseases could be prevented through lifestyle changes such as stopping smoking, increasing physical activity and improving diet.
There are lots of people and organisations outside the government with experience, local knowledge, expertise, channels and capacity that we do not have.
By working together with more of these individuals and organisations that have an interest in improving health, we can ensure broader engagement, more effective messaging, better value for money from our campaigns and many healthier lives for a greater number of people.
'Mobile phones have become the most widely adopted technology in human history'
Digital technologies have the potential to provide very exciting tools for us to rethink the ways we engage individuals, families and communities.
When we look at the numbers, one undeniably sound investment for PHE is around "mobile first" digital public health.
Mobile phones have become the most widely adopted technology in human history. More than 90 per cent of us in this country now have access to mobile phones and more than 61 per cent of us are on smartphones.
Possibilities to protect and improve
Mobile has some unique assets, including availability, affordability, interactivity, accessibility and portability, that open up new possibilities for supporting people to protect and improve their health.
In June last year we launched the PHE Health X initiative, which embodies our approach to innovation and collaboration.
'Using mobile technology to help guide people to improving their health, we've only scratched the surface'
We invited early stage tech businesses to submit their ideas for improving people's health. The response to this inaugural Health X competition has shown the potential and just how powerful this approach can be.
We received 150 high calibre entries and have been delighted by the depth and range of these ideas, and their potential to positively impact on people's health.
Top three
Three entries stood out in particular, and we are now working closely with them providing the help and support they need to launch their digital product to consumers, and reach as many people as possible across the country.
The Health X competition winners are:
Fee fi fo fit: an intervention product that promotes positive health changes for young people using a game-ified reward system.
FoodSwitch: a smartphone app that provides consumers with nutritional information to help them make healthier choices when shopping. The app can help people make very simple but important changes to their diet and has huge potential by positively influencing every shopping basket in the country.
Youniverse: a 28 day exercise and diet planner that generates daily meal plans, shopping lists and exercise ideas. The judges felt the product has huge potential and demonstrates expertise of data. We feel this app could create something really exciting.
We're incredibly excited about starting work with all our winners.
When it comes to using mobile technology to help guide people to improving their health, we've only just scratched the surface with this competition.
The quality of entries and innovation that we've seen in such a short time encourages me to think that by collaborating in this way, we can find new and innovative tools to help people to live healthier lives.
Kevin Fenton is director of Health and Wellbeing at Public Health England