AHSNs are supporting the delivery of a net zero NHS by working with health and care organisations to discover and deploy sustainable healthcare innovations. And by helping innovators with sustainable solutions to grow and thrive. By Kathy Scott and Paul Durrands

This is paid-for content from our commercial partners. Find out more
The NHS was the first healthcare system in the world to set an ambition to become net zero, publishing Delivering a 'Net Zero' National Health Service in 2020. Achieving this will require development and adoption of innovative greener products, changes to services, and our behaviour, including how we deliver and receive our healthcare.
Sponsored by

There are priority areas of focus in the NHS net zero policy where healthcare organisations can make a large impact such as medicines, which currently account for up to 25 per cent of NHS emissions. There is great potential for environmental impact by using new innovative practices, such as introducing low-carbon inhalers or initiatives to proactively support deprescribing.
Another area of focus is to reduce patient and visitor travel. We saw great steps forward with digital healthcare technology during the pandemic, which can support efficiencies across pathways and significantly impact emissions. For example, the introduction of digital outpatient processes and remote monitoring has proven to reduce unnecessary patient journeys while improving patient experience, when implemented effectively.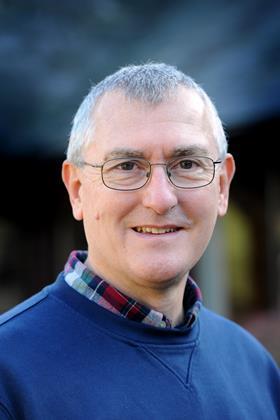 Paul Durrands
Reducing patient travel also aligns to measures to bring care closer to home for patients, for example through England's new community diagnostic centres.
So with healthcare innovation readily available, how can NHS organisations embed it effectively to deliver successful environmental sustainability plans?
Horizon scanning for the best evidenced-based solutions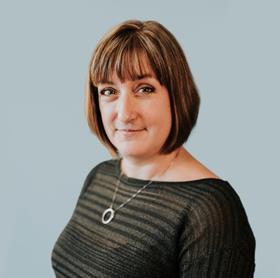 Kathy Scott
England's 15 Academic Health Science Networks are commissioned by the NHS to support the spread and adoption of healthcare innovation to improve patient outcomes. We have a role to play in spreading environmentally sustainable healthcare innovation and influencing the future of sustainable healthcare.
We work across the whole system and are the only bodies that connect NHS and academic organisations, local authorities, the third sector, patients, and industry. We do this locally through our 15 regional AHSNs and on a national level through our national network.
The Greener NHS programme requires trusts to have green plans in place by January 2022 and ICSs by March 2022. We can support healthcare partners as they look to implement their green plans, using our unique role between the NHS and industry to horizon scan and identify evidence-based solutions to reduce environmental impact.
Many innovations are designed specifically to support environmentally sustainable healthcare practices, and AHSNs are working with innovators to support uptake. For example, we recently showcased work by SageTech Medical on their innovation which captures anaesthetic gases used in operating theatres to extract and reuse them. These gases alone are responsible for over 2 per cent of all NHS emissions and connecting NHS organisations with these types of ideas is at the heart of what we do.
New ways of working
Our approach to greener healthcare also concentrates on improving quality of care, which can have a significant impact on the environment. Good quality care reduces length of stay, supports admission avoidance, and reduces inappropriate prescribing, which all contribute to reduced emissions and waste.
An example includes supporting uptake of innovative Placental Growth Factor tests for pre-eclampsia, which reduces diagnosis time and speeds up detection of those women at risk of developing severe complications. The improved speed and accuracy of the test means that more women can be sent home safely, reducing the number of unnecessary admissions – improving the experience of our patients and productivity in the NHS. We estimate that rolling out PlGF saves approximately 1,149 tonnes CO2e, equivalent to three million miles of car travel per year.
Measuring and learning from the environmental impact of quality of care and preventative interventions will be pivotal in supporting this agenda. We are putting in place consistent measures to understand the impact of our own programmes on greenhouse gases and are trialling a carbon calculator developed with Greener NHS, which we hope to make available to the system.
Sharing best practice
We believe shared learning and bringing together partners at all stages of their sustainability journey is critical to this mission and we are delivering a series of sharing and learning events to inform the delivery of NHS net zero. Topics have included a showcase of exemplar NHS environmental strategies and using innovation to reduce the carbon impact of anaesthetic gases.
For information on our work, to access support and for information about upcoming sustainability events, visit our website.