Bringing social care into a free at the point of delivery service, and encouraging people that can afford it to go private, can reduce bureaucracy and increase fairness and equality, says Paul Ridout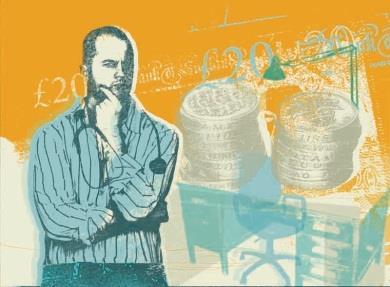 The issue of health and social care service integration has become a source of considerable debate. The discussion has centred on how two separate systems could work together and share budgets. This is to miss the basic point. It is not how two services can work together, but rather how we integrate services and then how we reallocate resources.
The real issues are:
the large costs of double self-interested bureaucracies;
the fact of unfairness where identical services are, at random, free, irrespective of wealth, or means tested as a result of categorisation without intellectual rigour; and
to ensure equal access for equal need.
There is an imperative to recognise dramatic change in the ability of a significant number of people to choose and pay for services without exhausting personal wealth and the inheritance prospects of future generations (an issue that many will see as irrelevant – surely the first charge on personal wealth is personal need in lifetime?).
The National Health Service is a "sacred" UK institution. It is wholly unrealistic to anticipate that any government will support cash contributions to NHS services.
A new type of service
There is virtually no public provision of social care services. The public need is delivered by private capital. Whether to deliver a "free at point of delivery" service or a "means tested" service is irrelevant.
'The argument for one standard of service is an illusion and always will be'
It is not inconceivable that social care services should be enclosed within a "free at the point of delivery" service. As suggested in Dame Kate Barker's report for the King's Fund, this fulfils all criteria: reduction of bureaucratic cost, fairness and equality.
Social care funding can be reallocated to a "National Care Service" and additional funding can be raised fairly in many simple ways, as suggested by Dame Kate.
Contrary to standard public sector lobbying, local authority social services are bad at delivering fair and efficient services.
Given a simplicity of provision, there are many simple ways to reduce the cost to the public service of independent sector provision:
The reliance on "spot" contracting is ridiculous – the lack of certainty for suppliers is bound to drive costs upwards.
Block contracts, volume discounts to reflect past performance, payments in advance and performance related fee structures are just some of the ways in which public spend can be significantly reduced.
There should be a recognition that for a wealthy customer base there will be a need for multiple levels of service.
Break the illusion
The public funded option needs to meet need and not to indulge. People with the resources should be encouraged to choose the service they prefer, exactly as with hotels and other purchase decisions.
The public service should recognise that many hundreds of thousands of people have the money to purchase for desire and need without any risk of seriously depleting their savings and it should encourage the advantaged to pay for choice with limited exposure to public funding.
Having reduced the costs of bureaucracy and encouraged the wealthy to purchase by choice, significant savings can be made through intelligent purchasing from sophisticated suppliers that understand the need to preserve adequate resources to meet available budgets.
'Health and social care integration should not be about supporting the current failed system'
The argument for one standard of service is an illusion and always will be, where significant numbers of purchasers are accustomed to purchase by choice at a preferred standard.
The abolition of double bureaucracy, combined with encouragement for those who need care to choose and intelligent commissioning, can produce massive savings.
The key is to move all health and social care into a "free at point of delivery" position. This will mean customers will surely not choose baseline services, but will choose for subjective personal reasons including comfort and style. The existence of an "NCS" does not prevent those with the means from purchasing an independent service where available.
Health and social care integration should not be about supporting the current failed system but about being bold enough to recognise available resources and supporting people to reach the right decisions for them and their families.
Paul Ridout is a partner at Ridouts LLP and an experienced adviser for the health and social care sector