Author and leadership expert Alexander Stevenson will be answering your questions on 25 September
Nearly all general management how-to guides and textbooks are written with the private sector in mind. And while many of the skills required – inspiring teams, delivering projects – are transferrable to the public sector, the lack of a profit motive makes the approaches very different.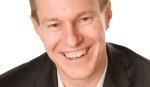 In last week's HSJ, author Alexander Stevenson writes about these differences and offers four tips exclusively for public sector leaders.
On 25 September at 1pm, Mr Stevenson, author of Public Sector – managing the unmanageable, answered your questions here.
All you need to do to take part is post a question in the comments below. To post comments you will need to register for free for hsj.co.uk.