One year has passed since the publication of HSJ's inaugural BME Pioneers list but there are still few black and minority ethnic leaders at the top of the NHS, writes Stacy Johnson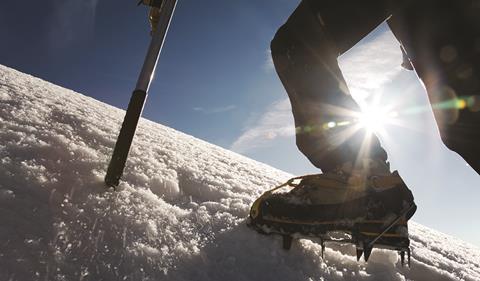 Despite the lack of great change, a new NHS chief executive and the publication of Roger Kline's The Snowy White Peaks of the NHS have contributed to a significant change in the conversation about NHS workforce equality and diversity. I am an advocate of collective and distributed leadership but, occasionally, I am reminded of the value of strong leadership from the top.
'NHS England has just two BME non-executive directors; other national NHS organisations have none'
Simon Stevens became NHS England chief executive in April and immediately there were signs he might be an inclusive leader. He openly talked about BME staff in positive terms, revealing his last boss was black and expressing his wish to see more BME leaders.
He has experience of being in an ethnic minority himself: he talks fondly of his time working in Guyana, a Caribbean nation whose population is predominantly of African and Indian descent.
HSJ's BME Pioneers 2014 are revealed tonight at 7.30pm
Personal experience
He has spoken at events focused on BME health and staff issues, such as the chief nursing officer's BME Advisory Group Conference and the Mary Seacole Awards. In just a few months he made his position on NHS race relations very clear and, coupled with Jane Cummings' long-standing unequivocal and vocal support of BME staff, has raised the profile of the issues facing BME staff and service users.
Significantly, it seems it is not just grandstanding. The NHS Equality and Diversity Council, with Mr Stevens at the helm, is now considering making the NHS Equality Delivery System mandatory and we have the spectre of an NHS Workforce Race Equality Standard.
It is not yet a done deal. Indicators and standards are still to be finalised, but even the possibility that by 2015 organisations might be held to contractual and regulatory account for not achieving specified improvements in BME staff experience and equality of opportunity is a step-change. Arguably, Roger Kline's publication of The Snowy White Peaks in the same month that Mr Stevens took up the post of chief executive, left little choice.
Few at the top
The Snowy White Peaks has proven seminal – and undoubtedly a game changer. Mr Kline found that although 41 per cent of London's NHS staff and 45 per cent of its population came from a BME group, just 8 per cent of its NHS trust boards and 2.5 per cent of chief executives and chairs were from a BME group.
'While much has changed in the last year, creating a real sense of optimism, much work is still to be done'
Although focused mainly on London, the report has garnered national attention because it also indicts the largely white composition of boards of national bodies like the NHS Trust Development Authority, Monitor and NHS England.
NHS England has just two BME non-executive directors; the rest have none. It is difficult to brush aside the rather elegant link Mr Kline has made between patient outcomes, board diversity and BME staff satisfaction and experience.
Business case for diversity
It builds on Michael West's work in 2012 and a Department for Business Innovation and Skills review in 2013 that found a clear business case for workforce diversity. A shrewd chief executive would be unwise to ignore the possibility that a largely white leadership might be having a negative affect on NHS performance.
Despite how important The Snowy White Peaks has proven, my feelings about the work are ambiguous. I am grateful it has forced discussion about, and action on, under-representation of BME staff in NHS Leadership. On the other hand, I pose the question that Roger Kline himself asked me: would NHS leaders have listened if the research had been done by a BME researcher?
With so few top BME leaders to call on, it can be difficult to identify suitable people to provide the diversity of thought necessary to generate transformational change. So, while much has changed in the last year, creating a real sense of optimism for BME staff, much work is still to be done.
Stacy Johnson is assistant professsor at the School of Health Sciences at the Nottingham University and was one of last year's HSJ BME Pioneers