At a time when the NHS is under fire for lack of collaboration, the aviation industry points the way to better joined up working and safety standards, write David Archer and Alex Cameron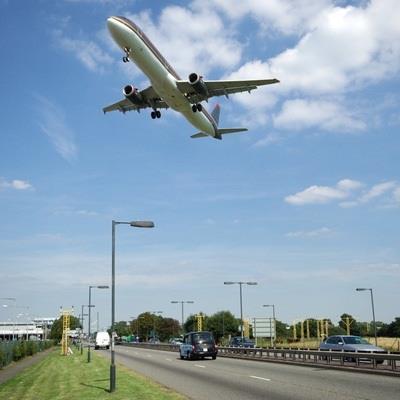 The recent Cavendish review into the work of healthcare assistants reported some striking findings: it described an NHS that operates in silos and where "social care is seen as a distant land occupied by a different tribe". Amid an ageing population, the 1946 model of "diagnose, intervene, cure" needs to change to meet the 21st century reality of "diagnose, intervene, live with a chronic condition", it says.
Our ageing population is just one reason why the whole health system needs to take the challenge of building collaborative relationships seriously. Delivering healthcare in the 21st century involves confronting major challenges:
rising costs and greater external pressures for efficiency and savings;
increasing demands from patients who expect a comprehensive service;
multiple reviews of past failures in the system, each producing different sets of lessons that have to be internalised and applied; and
questions over the ability of those involved to demonstrate care for the patient.
In short, many recent events have shown the serious human, reputational and financial costs of failure to provide system leadership. It is a business problem with hard benefits if you get it right and escalating risks if you do not. Fortunately there are lessons to learn from the experiences of system leadership in other fields.
Lessons from aviation
There are important questions to ask and lessons to be learned about how other complex multi-party systems function. In particular, how leaders in these organisations manage interdependencies and safeguard interface risks.
'The risks for airlines and airports lie at the interfaces, so there is a great need to pay attention to the handover from one component of the journey to another'
International aviation is tightly cost controlled and highly competitive, operating many safety critical systems within a complex regulatory environment, staffed by people with disparate skill sets and levels of pay, speaking many languages. At the same time, companies have to maximise the use of vastly expensive assets.
How has the aviation system evolved to the point where an inexperienced traveller can navigate it with relative ease and confidence? The reasons are:
airline systems are highly standardised;
everyone tries to speak the language of the passenger;
signage is a high priority and is usually excellent;
interface and handover points are seen as critical to the success of the overall service;
each party cares about the overall passenger experience because their reputation depends on it; and
within each element of the journey, teamwork is highly valued and between elements the handover process (such as from ground crew to flight crew) is tightly defined and followed rigorously.
What might the healthcare system learn from this? First, the solution is not structural: we do not have one global air travel corporation, nor do most international airlines operate their own airports or regional carriers anymore.
There is a clear understanding that customers need to be helped along their journey by staff who work for many different employers but who are all connected by reputation and an imperative to maintain safety at all times.
Make the links
In common with all complex interconnected systems, the risks for airlines and airport operators lie at the interfaces, so there is a great need to pay attention to the handover from one component of the journey to another.
'Effective collaboration across a system means having the necessary levels of trust to let your partners get on with their job'
The analogy with the handover from an NHS hospital to local authority or private sector care home is a close one. If these interfaces are mishandled, then not only does the individual patient suffer but, over time, costs multiply, tasks have to be repeated, bottlenecks build up and eventually the system breaks down.
The airline industry takes the (admittedly very difficult and expensive) activities of flying airplanes safely as a given and focuses its service improvement on all the processes that flow around them.
These processes include getting people on and off planes and through airports with a minimum of fuss, providing choice about additional services to buy at the airport or on-board, and building alliances with other transport providers to improve the passenger's whole journey experience.
Case Study: Transport for London 2012
The transport challenges around last year's Olympics were the most demanding the nation's network has faced, covering 34 venues, 26 sports, 10,500 athletes, 8.8m spectators and 22,000 media. More than a million additional journeys were made during its busiest day, across many modes of transport, using both private and public sector providers.
It worked with remarkable efficiency; for example, there was actually an 87 per cent reduction in airspace delay minutes during the Olympics compared with the same period in 2011.
More than 40 organisations were responsible for delivering aspects of the games' transport. This level of cooperation − joining up National Rail, London Underground, buses, London overground rail and numerous other specialist transport groups − had never before been attempted.
In the review of lessons learned, published by the Olympic Delivery Authority and Transport for London, the main points were:
the creation of one transport team four years before the games, which led to the introduction of the Games Transport Board and focused, cross-domain working;
strong programme, risk, budget and change management governance across the whole transport portfolio;
working with, and de-conflicting, other major infrastructure projects that may have used the same resources or operated in the same areas;
informal engagement of the trade unions;
collaborative working across other organisations and aligned domains, for example, security, city operations, games operations and aviation; and
"one source of truth" in terms of demand forecasting and modelling, providing all parties with a clear understanding of the dimensions and scale of the challenge facing the whole network.
Three foundations of success
Effective collaboration across a system means having the necessary levels of trust to let your partners get on with their job, without adding in layers of control and bureaucracy. Building that trust requires knowledge of, and respect for, each other's professional skills.
'Outcomes will be so much better if a focus on workforce education is accompanied by improved system leadership and genuine collaboration'
In health that may mean moving away from the traditional dichotomy of "clinicians looking after patients and managers looking after organisations", to a system where leaders from all parts of the organisation can learn how to share control.
Standing back from the specifics, what we see in successful collaborative systems with high degrees of trust is an emphasis on three things:
Getting the governance right: being absolutely clear who is responsible for what at any handover and who has the authority to make decisions on behalf of customers.
Streamlining operational procedures: standardising the interfaces wherever possible and defining precise ways of communicating across boundaries (especially if something has gone wrong).
Behaving well towards each other: respecting different organisational cultures, bringing people from various disciplines together to solve problems and treating each other with respect.
To get these three things right, effective system leaders must have the wellbeing of the customer as their principal objective and harness the ideas and experience of their frontline staff to generate ideas for improvement.
Applying learnings to healthcare
There are difficult questions to be answered in the delivery of health and social care in this country such as:
Who cares for the quality of the end to end experience for an individual patient navigating their way through a complex web of GPs, consultants, nurses, therapists and care workers?
Who can optimise the design of a local health and social care system − developing the necessary governance, operating procedures and behaviours that, over time, will build trust and increase efficiency?
Who can create the incentives at a national level that will encourage organisations to work together and learn from one another?
There is no way of answering these questions without involving and engaging the people who do the job now: those who understand and experience the successes and failures of the system as it is.
Our experience, from working across many parts of the transport system, is that it is the people who are dealing with the key interfaces day in, day out who often have the most creative and practical ideas to help answer questions like these.
The Cavendish review is right to focus on the development of the healthcare assistants and support workers who deliver much of the care to patients in our ageing society. Many of its recommendations focus on the recruitment, training and career development required to build a more integrated health and social care workforce.
This is all to the good, but outcomes will be so much better if a focus on workforce education is accompanied by improved system leadership, and genuine collaboration that clarifies governance, operational procedures and behaviours, so the patient's journey through the health and social care system goes smoothly and safely. We have to show we have learnt the lessons of the past.
David Archer and Alex Cameron are directors at Socia