The need for greater dignity for patients has been brought home by the Francis report. The dignity in care board has already taken big steps towards making it a reality, says Ian Philp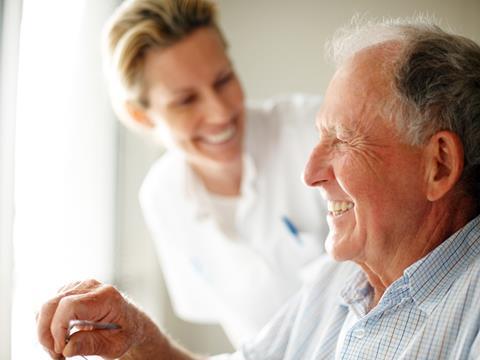 As the NHS goes through a convulsion of collective grief and shame, and reflects on the content and recommendations of the Francis report, it should be too early to talk about moving on. But in fact, the NHS has already moved on a long way since the problems at Mid Staffordshire in 2005 to 2008.
In 2006 to 2007, as the national clinical director for older people, I chaired a dignity in care board at the Department of Health, to develop the mechanisms for improving respect for the dignity of older people in hospital care.
'Concerns about dignity in care has plagued the NHS for as long as there has been public scrutiny'
This was our top national priority for reforming older people's health and care, as I set out in A New Ambition for Old Age in 2006.
The board identified four strands of work which were needed to ensure dignity: raising and sustaining public awareness, developing metrics to measure and compare performance, strengthening inspection and developing the workforce. Significant progress has been made in the first three of these strands.
The DH took the view that we could not afford to downplay concerns about dignity in care, something which has plagued the NHS for as long as there has been public scrutiny. Rather, we should encourage and support media interest.
Our success in raising awareness was to be judged by the volume of press coverage of the issue. We even ran a seminar called "Shame on the NHS?" at an NHS Celebration Conference to focus attention on the issue. Dignity in care for older people has received constant media attention since then.
Exposure of poor performance
Working with the charities Age Concern and Help the Aged, we were able to develop a framework for measuring dignity in care, which could be used for internal audit, comparison of performance and external inspection. It was essential to have these measures to be able to shift from "soft" exhortation to "hard" quality assurance.
'Raised public awareness, firm data and exposure of poor performance may have given the impression of deterioration in standards'
The health and social care inspectorates incorporated the dignity framework into their systems and refocused their priorities. As all hospital providers know, respect for dignity and good nutritional standards (a subset of the dignity framework) are now central to inspection regimes, and have helped to uncover poor standards of care in a large number of hospitals.
I would argue that the impact of the work of the dignity in care board has already created a step change in the NHS, particularly in acute hospital care.
Raised public awareness, use of firm data and exposure of poor performance by some hospitals may have given the impression of deterioration in standards of care, but if this is the impression I think it is the price we have to pay for transparency, and a necessary foundation for improvement.
Patient surveys over decades have consistently shown about 80 per cent of patients satisfied with their treatment and care in hospital. In 2008, for the first time a significant improvement occurred, with 90 per cent reporting they had been treated with respect for dignity at all times during their care.
Driving improvements
Of course, these data are of no comfort to the 10 per cent of patients who do not feel they have been treated with respect for their dignity, nor for the subset who still suffer from extreme forms of neglect and abuse.
Now we need to focus our attention and resources on implementing the fourth strand of work identified by the board; that of workforce development. Culture change will follow from this.
The evidence about what works to change culture in care could not be clearer; it depends most on local leadership and staff competence. We need to develop and encourage our clinical and managerial leaders from ward to board to drive improvements in the culture of care.
'The Francis report is an opportunity to create the further step-change to ensure respect for dignity'
They will not be able to do this if most of their time is spent on defensive upward reporting on quality standards. Ensuring competence of all staff in contact with older patients, from care assistants to consultants, should include improving basic knowledge and skills, such as teaching communication skills with older patients, the majority of which lip read because they are deaf.
Within the staff survey, the question about whether they would be happy for a member of their family to be treated by their service is probably the best indicator of a quality culture that is less prone to manipulation and should attract as much attention as mortality rates.
The Francis report is an opportunity to create the further step-change to ensure respect for dignity for everyone in care. So let's get over our grief, get off the moral high ground and get to work to ensure we have the leaders and the workforce who will be proud to work in a great NHS.
Ian Philp is honorary professor of healthcare for older people and medical director at South Warwickshire Foundation Trust