Regulator "arranged" for former chief executive of Liverpool Community Health Trust to move to Manchester Mental Health and Social Care Trust
Manchester trust said it was not told of issues surrounding Bernie Cuthel's departure from LCH
Ms Cuthel then went on to work as director at Betsi Cadwaladr Health Board in Wales
Regulators "arranged" for the former boss of a scandal hit trust to be moved to another provider without informing its leaders of serious shortcomings at her previous organisation, documents seen by HSJ reveal.
Letters sent from Manchester Mental Health and Social Care Trust leaders to a local MP also say Bernie Cuthel's move was supported by "verbal references". These came from an NHS Trust Development Authority director, Lyn Simpson, who now holds a senior role at NHS Improvement.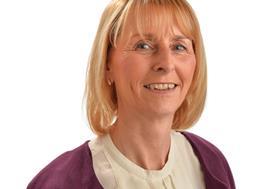 Ms Cuthel was removed from the LCH board in early 2014 after inspectors from the Care Quality Commission found there were systemic care failings at the trust.
An independent review, led by Bill Kirkup, has now identified the full extent of the trust's problems, including a widespread culture of bullying and harassment, multiple care failings that resulted in patient harm, and an organisation that sought to hide its problems from regulators.
Letters between former MMHSCT chief executive Michele Moran and West Lancashire MP Rosie Cooper, which have been seen by HSJ, said Ms Cuthel began a secondment in Manchester as a project director in May 2014. The move was arranged by the NHS Trust Development Authority, which is now part of NHS Improvement, the letters said.
Ms Moran wrote: "Neither myself, the chair or the trust board were aware of the 'serious issues pertaining to her departure from LCH' (your words)."
Ms Cuthel was not in an executive position at MMHCT and it is not clear what her salary was, but she was previously paid between £130,000 and £135,000 at LCH.
Another letter from MMHSCT to Ms Cooper said: "The placement of Ms Cuthel with the trust was arranged by the TDA, verbal references were received from Lyn Simpson [then TDA director of delivery and development in the North], the TDA and the LCH chief executive.
"Prior to the commencement of Ms Cuthel's fixed term contract with the trust, she remained employed by LCH for the duration of her notice period whilst seconded to MMHSCT.
"The placement term, via the TDA, was for a 12 month period which commenced on 12 May 2014.
The initial three months were via a secondment from LCH and paid for by LCH. Following the secondment, Ms Cuthel undertook, at the insistence of the trust, a month's break in service before recommencing the placement with a fixed term contract from 12 August 2014 until 1 March 2015.
"Ms Cuthel's salary costs for this period were paid by MMHSCT, although we were in discussion with the TDA throughout."
The TDA still exists in statutory form, though its responsibilities have been rolled into NHSI. Ms Simpson is now NHSI's executive regional managing director for the North of England.
Ms Cuthel went on to work as a director at the Betsi Cadwaladr Health Board in North Wales, but now works for Nugent, a charity in Liverpool.
HSJ asked NHSI why the TDA did not inform MMHSCT of the issues surrounding Ms Cuthel's departure from Liverpool, and whether the Betsi Cadwaladr Health Board was told.
Chief executive Ian Dalton said in a statement: "We are grateful to Bill Kirkup for this report which highlights significant failings in patient care. The report has important lessons for our organisation and the whole of the NHS.
"We will carefully consider its findings and take appropriate action. We expect to respond fully to the review's findings by late March 2018."
Source
Kirkup review; information provided to HSJ
Source date
8 February 2018