Political discontent came to a head in summer 2012 over plans to reconfigure vascular services in Cheshire and Merseyside. Now controversy has spread to other parts of the North West.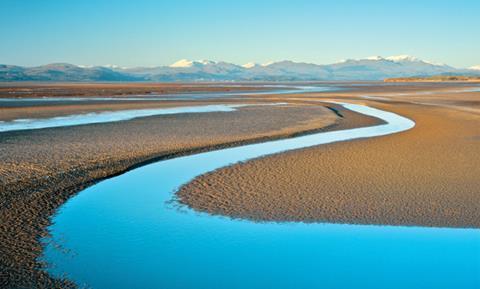 What's the issue?
The NHS across the North West has been developing plans for reconfiguration of vascular services. There have been two catalysts for these reviews: professional guidance that centralising inpatient vascular surgery and other complex procedures in high-volume specialist centres can prevent unnecessary deaths; and the roll-out of a screening programme for abdominal aortic aneurisms. The programme requires patients identified through screening to be treated in accredited vascular surgery centres.
Cheshire and Merseyside's reconfiguration plans have already come under fire from politicians in Warrington and the Wirral, who faced services being transferred from their local hospitals to Chester. Earlier this summer, Warrington councillors invoked the most powerful sanction available to them and referred the proposals to the health secretary.
Now NHS commissioners further north are feeling the political heat. University Hospitals of Morecambe Bay Foundation Trust has lodged a formal appeal against Lancashire and Cumbria's vascular reconfiguration plans, after the Morecambe Bay's bid to provide one of the specialist centres was turned down. MPs on the troubled FT's patch are throwing their weight behind it, lobbying councillors to follow Warrington's example and reject the proposals.
So what are the plans?
The Lancashire and Cumbria vascular review, which also included Wigan, Bolton, Dumfries and Galloway, recommended creating a single network with three specialist vascular intervention centres, covering a population of nearly 2.8 million people. After competitive tender, North Cumbria University Hospitals, East Lancashire Hospitals and Lancashire Teaching Hospitals trusts were selected to provide the intervention centres. Under the proposed model, all seven hospitals that currently offer vascular services on the patch would continue to offer day case and outpatient services, but inpatient work would be transferred to one of the centres.
And what are the objections?
Morecambe Bay says the loss of in-house vascular emergency services could have a knock-on impact on other specialties; and the loss of a specialism in which the trust had a good reputation could undermine its ability to recruit and retain staff. The FT, which is facing a significant deficit this year following investment to address care quality failures, also estimates that losing inpatient services would reduce its income by £1.3m a year. The central issue for local politicians is reduced access to services.
What happens next?
The commissioners are due to return to Lancashire's joint health scrutiny committee on 25 September to attempt to address councillors' doubts about the reconfiguration. The meeting is expected to be a key moment in determining whether the proposals will be referred to the health secretary.
If the commissioners get scrutiny committee endorsement, would that settle everything?
Not really. There is still the issue of Morecambe Bay's formal appeal. And besides that, there are large areas of operational detail that still need to be negotiated, not least: which centre will cover North Lancashire and South Cumbria, and how the population in the south of the network will be divided between the proposed centres.
Read the full briefing at hsj.co.uk/briefing to find out:
How the commissioners' plans were developed, and why Morecambe Bay's bid lost
Why parts of Greater Manchester were included in the review, and how that might affect future negotiations
Why one of the proposed centres is keen to negotiate a "risk sharing" deal with other hospitals in the network
Vascular controversy spreads to Lancashire
1

Currently reading

Vascular controversy spreads to Lancashire

2