More than 800 patients did not have inquests in the last five years
Official data for 2015 and 2016 show 117 deaths not reported to coroners
Charity warns of "deeply disturbing" situation for vulnerable people in state care
The families of patients who have died while detained under the Mental Health Act in England and Wales are continuing to be denied inquests, HSJ can reveal.
Our analysis featuring the latest data from coroners and health regulators shows more than 800 patients who died while detained by the state during the past five years did not have their deaths reported to a coroner, as is required by law.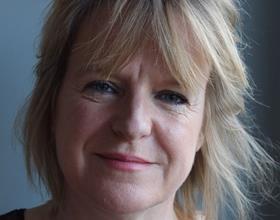 The charity Inquest said the situation was "deeply disturbing" and warned vulnerable people's deaths were not being properly investigated.
By law all deaths of detained patients should be reported to coroners and regulators – the Care Quality Commission in England or Health Inspectorate Wales – but last year HSJ exposed significant discrepancies between the official records for 2011 and 2014.
Between 2011 and 2014, 373 deaths of people detained under the Mental Health Act were reported to coroners in England and Wales, according to data held by the Ministry of Justice.
In contrast, data compiled over the same period by the CQC and HIW, and supplied to the government's Independent Advisory Panel on Deaths in Custody, showed 1,115 deaths – 742 more than were reported to coroners.
Analysis of data for 2015 and 2016, shared with HSJ, shows the regulators' records still do not tally with the coroners' data, with 117 deaths not reported to coroners.
In 2015, 95 fewer deaths were reported to coroners in England and Wales than the 265 that were reported to the CQC and HIW.
In 2016, 274 deaths were reported to health regulators compared with 252 reports to coroners. This meant 22 deaths that should have been subject to an inquest were not.
A review by the CQC published last November, prompted by HSJ's report last year, identified NHS trusts that did not report deaths to the coroner in 2015-16 because of "incorrect assumptions" that the deaths did not need to be reported.
A Department of Health spokesman said it expected all deaths in state detention to be properly investigated.
Deborah Coles, director of the charity Inquest, said: "It is deeply disturbing, not least when you consider these are people who are in the care of the state and are detained and completely dependent on others for their care. The law has recognised where you are in that position and die, there must be a full and proper investigation.
"This data is really shocking. It suggests these deaths are not viewed as important and worthy of proper scrutiny. What is more serious than people dying while in state detention? It flies in the face of parity of esteem."
The CQC has raised concerns over the lack of an independent investigation system for deaths of detained patients. Its review said: "We were alerted to a discrepancy between the number of detained patient deaths reported by coroners and those reported by our notifications system between 2011 and 2014. The coroner fulfils the requirements of the Human Rights Act, making sure anyone who dies under the Mental Health Act has an independent investigation, and any failure to inform the coroner would be considered a significant issue for detained patients and their families.
"We carried out a review of the 2015-16 data and found that in two of the 266 cases from the 2015-16 data, providers had not reported the death to the coroner, probably due in part to an incorrect assumption that the coroner did not need to be informed of deaths that appear to be clearly from natural causes.
"We have raised this with the providers concerned but also made changes to our notifications process to reinforce that all deaths, irrespective of whether or not the provider believes them to be from natural causes, must be reported immediately to the coroner as expected by the Coroners and Justice Act 2009."
The DH spokesman added: "We are committed to making the NHS the safest healthcare system in the world, and when deaths happen in care we expect the right investigation and learning to happen so the NHS can identify and improve any safety issues.
"There have been some improvements this year in making sure this happens so that for every death in detention, families get the explanation they rightly expect."