As we get ready to say goodbye to 2020, HSJ takes a look back at the 10 most read mental health stories of the year.
Named: the CCGs that falsely claimed to have met mental health funding targets
In July, HSJ revealed NHS England and Improvement had used its legislative powers to discover why 16 clinical commissioning groups falsely claimed to have met the mental health investment standard. Under the national standard, all CCGs are required to increase their spend on mental health services by as much as the increase in their overall allocations. CCGs are then required to confirm to NHSE/I whether they have met the standard. Last year, NHSE/I told CCGs they would have to commission independent audits of their claims against the standard. NHSE/I wrote to 16 CCGs seeking an explanation after the audits showed their claims to have met the mental health investment standard in 2018-19 were false.
Trust CEO slams 'cruel and ineffective' government policy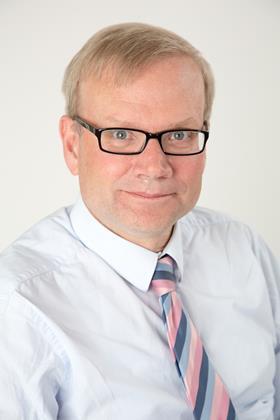 The chief executive of a London trust criticised the government in July over the reinstatement of its "cruel and ineffective" benefits policy. Paul Jenkins, chief executive for Tavistock and Portman Foundation Trust, commented on Twitter that the government's benefit sanctions policy is "really cruel and ineffective". He also tweeted that the reinstatement was "very concerning when some of the most vulnerable people in society are already under so much pressure". He later told HSJ: "I was closely involved in this issue when I was at Rethink Mental Illness and saw at first hand the harm caused to people with severe mental illness by the use of sanctions and the Work Capability Assessment."
CQC inspector changes mind two days after quitting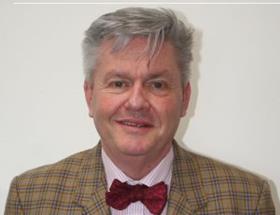 Also in July, two days after announcing his resignation to staff, the Care Quality Commission's mental health lead inspector Kevin Cleary decided to stay in post. Less than a year into his job, the deputy chief inspector and lead for mental health services had said he would step down to pursue academic study. He told staff he wanted to study Japanese language, culture and writing.
CEO urges staff to come forward after anonymous racism allegations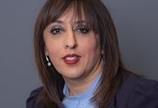 In early December, Jinjer Kandola, chief executive of Barnet, Enfield and Haringey Mental Health Trust, called for staff to come forward with concerns after anonymous allegations were made about black workers being treated like a 'second class'. The allegations concerned the trust's forensic service and child and adolescent mental health inpatient unit, the Beacon Centre.
Revealed: Complaints about 'manner' of CQC chief before short-lived resignation
It emerged senior mental health leaders had complained about the 'manner' in which senior CQC inspector Kevin Cleary had talked about challenges facing the sector — one week before he announced his resignation to staff. HSJ obtained a letter that was sent to Mr Cleary and the CQC on 1 July by the Mental Health Medical Directors Forum, which represents senior medics at trusts in the sector. Sources in the sector told HSJ that key concerns included an impression the CQC had not "cared" about staff safety in its approach during the pandemic. Dr Cleary was said to have encouraged a return to more face-to-face contact with patients.
Staff allege 'active deception of CQC'
Staff at a mental health provider complained about a "cover up culture" where allegations of poor care and abusive behaviour were concealed by falsifying records, a report revealed in January.The CQC's inspection of the leadership of St Andrew's Healthcare, a charity that provides mostly NHS-funded care in the Midlands, said staff complaints "pointed to a culture in which management sought to actively manage how their service was perceived by [the] CQC".
Hospital closed by CQC to reopen under new provider
NHS England announced in September that a different provider will reopen a mental health hospital, which was closed by the CQC last year following the deaths of two teenagers. Cumbria, Northumberland, Tyne and Wear Foundation Trust would reopen the inpatient wards for young people at West Lane Hospital in Middlesbrough in an effort to reduce out of area placements. West Lane Hospital, previously run by Tees, Esk and Wear Valleys FT, was shut down following enforcement action by the CQC in August 2019. TEWV will have no involvement in the running of the inpatient service.
Trust warned by CQC sees fourth inpatient death following 'humongous' tech problems
HSJ revealed a fourth suspected suicide occurred in late October at a mental health trust, which was recently warned by the CQC after three other similar inpatient deaths in quick succession. All four deaths at Devon Partnership Trust had common themes, including the use of ligatures, and occurred amid a year-long delay to the trust's plan to reduce ligature risks. Figures obtained by HSJ under freedom of information laws also revealed the trust took nearly a year to investigate the first two deaths. The target is 90 days.
Leaked emails raise flag on 'extremely concerning' bed shortage
Documents leaked in mid-October revealed that "systemic" problems within mental health services in Birmingham had caused the number of people waiting for an inpatient bed to reach "extremely concerning" levels. There were 41 people waiting to be admitted to a bed by Birmingham and Solihull Mental Health Foundation Trust, according to internal documents, while 36 people had already had to be sent to private sector facilities up to 150 miles away. The NHS in the area had indicated to HSJ it was due to growing need for "intensive levels of care" because of the impact of the covid-19 pandemic.
More mental health trusts will merge with acutes, chief predicts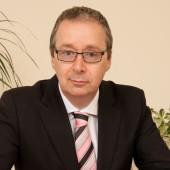 The development of the integrated care agenda will see more mental health providers merging with acute trusts, a chief executive forecast in October. The comments from Phil Confue, Cornwall Partnership Foundation Trust chief, came as his trust and Royal Cornwall Hospitals Trust prepared to request a merger approval from NHS England/Improvement. CPFT also provides community services for physical health. Mr Confue said: "If we want to treat people in body and mind and have everything together, then why do we segment out into specialist trusts in areas like acute, community and mental health."