East Riding of Yorkshire CCG to launch "health optimisation" programme
Smokers and patients with BMI over 35 will face six month delays in referrals to surgical specialties
Commissioners say programme is part of its long term aim to improve health
Elective surgery referrals for smokers and patients with a body mass index over 35 look set to be delayed for six months under a new commissioning plan in Yorkshire.
East Riding of Yorkshire Clinical Commissioning Group is introducing restrictions from 16 October as part of a "health optimisation" programme to improve lifestyles.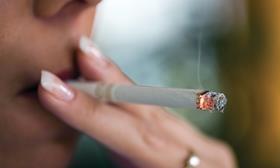 The CCG clawed back a predicted £14m deficit last financial year to £2m but was reporting a year to date overspend of £2.1m by 31 July.
Two of its three main acute providers – York Teaching Hospitals Foundation Trust and Northern Lincolnshire and Goole FT – are part of the capped expenditure process and the CCG is aiming to deliver £11.5m savings against a plan of £15.9m this year.
A paper to be presented to the governing body for approval tomorrow says: "The implementation of the scheme is likely to delay expenditure on surgical procedures for six months rather than have a large impact on total spending over the medium term.
"Our longer term aim is to see benefits derived from improved health through stopping smoking and weight loss."
All patients with a BMI of 35 or more will be referred to weight management services for six months by their GP before referral to non-urgent surgical specialties such as ENT, cardiothoracic, urology and gynaecology.
Smokers will be offered a smoking cessation service for six months before referral.
If smokers or obese patients have not lost weight or stopped smoking within six months, they will still be referred to surgical specialties providing they have been "encouraged and supported" to attend services.
Patients waiting for cancer surgery or tests, those with severe mental health problems, under 18 and frail elderly people will be excluded from the scheme.
Ophthalmology, dentistry/oral and maxillofacial surgery, and vasectomy will be excluded from the programme.
Smokers and obese patients already with a date for surgery by the time the policy begins next month will still undergo operations.
However, patients whose BMIs are 35 or more or who smoke and are currently waiting for an outpatient appointment will be sent back to their GPs to take part in the programme.
GPs will be able to make individual funding requests if they consider "exceptional circumstances" such as two emergency hospital admissions in six months or uncontrollable pain.
The programme will run for a year and follows consultation, with 71 per cent of respondents agreeing obese patients should be supported to lose weight prior to planned surgery. A further 93 per cent supported the smoking cessation plan before non-urgent surgery.
Article updated at 1.30pm to clarify exclusions from the scheme
Source
CCG governing body paper
Source date
September 2017