Northumberland CCG revises 2017-18 deficit forecast from £4.5m to £20m, taking cumulative deficit forecast to £60m
CCG is trying to set up accountable care organisation with Northumbria Healthcare FT
Deficit revision comes after the CCG and trust, which forecasts a £24m surplus, had dispute over contract
A struggling clinical commissioning group has seen its forecast deficit spiral for the second year in a row, more than quadrupling to £20m for 2017-18.
Northumberland CCG, which is rated inadequate and under legal directions, has revised its forecast deficit from £4.5m to £20.3m for the financial year.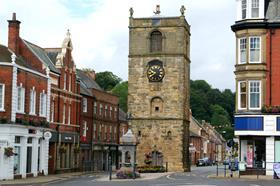 It is the second successive financial year the CCG has revised its deficit downwards, having seen its deficit plunge from £5m to £35m in 2016-17.
The new forecast incorporates the CCG's plan to make £17.4m of savings this year and will leave it with a cumulative deficit of £60.7m.
The CCG is the main commissioner for the "accountable care organisation" being spearheaded by Northumbria Healthcare Foundation Trust, run by former NHS Improvement chief executive Jim Mackey.
Draft governing body minutes from the CCG's October meeting said NHS England was "content" for the CCG to report a new deficit forecast.
The document added: "The CCG had reported a forecast deficit of £4.5m throughout this financial year. This does not reflect a deterioration in financial performance; it is a change in the way the deficit is reported as amounts previously reported as risks have now been included in the financial position.
"The CCG views this as a positive development and now has a clear and deliverable target to aim for, although it recognises that a substantial amount of work remains to be done."
The revised deficit comes after a contractual dispute between the CCG and the trust, which is rated outstanding by the Care Quality Commission and forecasts finishing 2017-18 with a surplus of £24.4m.
In a joint statement, the trust and the CCG said despite board papers saying the organisations were in arbitration, they were only in mediation.
It added: "Although the minutes state 'arbitration', in fact the CCG and trust entered into a mediation process supported by NHS Improvement and NHS England relating to some contractual issues.
"This is standard practice where commissioners and providers have been unable to resolve any contractual disagreements. The mediation has now concluded."
It is not clear what issues the parties were disputing.
Northumberland CCG was one of 26 rated inadequate by NHS England in July 2016 and placed under legal directions.
HSJ revealed last year that the CCG was asked by NHS England to under report its worsening deficit by more than £35m.
NHS organisations in the region are still aiming to set up an ACO, which was due to go live in April 2017 but has since been delayed.
CCG governing body papers said the ACO business case is still being considered by NHS England and NHSI, and the new care model is unlikely to go live before April 2018.
When it launches, the ACO will take on the budgets for all services except primary care, making it a "partially integrated" primary and acute care system covering a population of 320,000.
Northumbria Healthcare will hold the single contract for acute, mental health and community services and adult social care.
Although Northumberland was previously named as likely candidate, it was not among the first eight regions announced to become accountable care systems last June.
HSJ understands the second wave of ACS sites was due to be announced in December but these have not been confirmed.
Source
CCG governing body papers; joint statement