The "second-class citizen status" of NHS staff who do not have clinical roles must be addressed urgently, an HSJ inquiry has concluded.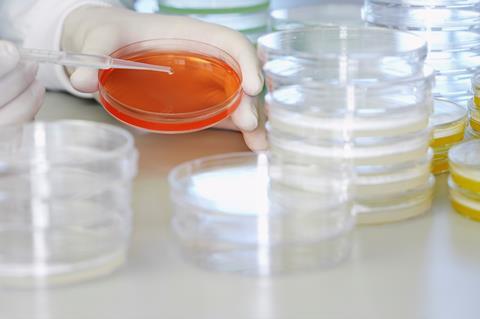 The HSJ/Serco Inquiry on Maximising the Contribution of NHS Non-Clinical Staff concluded that the work undertaken by more than half a million NHS workers is too often hidden, leading to a "divisive" hierarchy which has a negative impact on both the service and the patients it treats.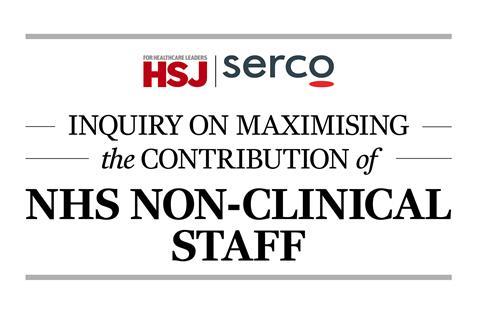 The inquiry, published on Monday, concludes that the work of those in areas such as IT, facilities and estates should be championed at board level by non-executive directors, while HR departments and unions also have a role to play in making sure their voice is heard more loudly within the NHS.
Doctors, nurses and others in clinical roles are also asked to avoid the common practice of being complimentary about clinical colleagues while regarding others in support roles with "disdain".
The inquiry's other key findings were:
improve NHS culture by maximising motivation among non-clinical staff;
understand their role in shaping patient experience;
a lot of this workforce are low-paid (and may remain so), but their input is vital;
their role in implementing the Carter review recommendations and sustainability and transformation plans must be recognised.
Participants in the inquiry included University Hospitals Birmingham and Heart of England Foundation Trust chief excutive Dame Julie Moore; Wrightington, Wigan and Leigh Foundation Trust chief executive Andrew Foster; and National Voices chief executive Jeremy Taylor.
They found that many non-clinical staff jobs are in bands 1-4, and career progression may be relatively limited.
One contributor said: "I'm an HR professional by background, and I'm always profoundly shocked by the lack of organisation and role design competence. If we really got to grip with that, it would transform thinking. We're doing work around productivity, which will lead to growth investment in non-clinical staff. How much appraisal do these staff get? Not much, would be my bet".
Inquiry calls for an end to 'divisive' workforce hierarchy
1

Currently reading

Inquiry calls for an end to 'divisive' workforce hierarchy

2