Partnered by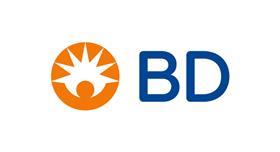 WINNER
West of England AHSN, Royal United Hospital Bath, University Hospitals Bristol and Weston, Gloucestershire Hospitals FT, North Bristol Trust, Great Western Hospital Swindon: PreciSSIon-A regional collaborative to reduce surgical site infection after elective colorectal surgery across a region
Surgical site infection is common after colorectal surgery but most hospitals do not know their SSI rates. PreciSSion is a collaboration between seven hospitals in the West of England, who worked to measure 30-day patient-reported SSI and introduce a four-point evidence-based care bundle.
This was: 2 per cent chlorhexidine skin preparation; a second dose of antibiotic after four hours; use of a dual-ring wound protector, and antibacterial sutures for abdominal wall closure. All hospitals implemented the bundle, with average compliance with each element of 95 per cent, 73 per cent, 70 per cent and 73 per cent respectively. The regional average SSI rate halved from 18 per cent (903 patients) to 9 per cent (1,147 patients).
To read this entry in full visit HSJ Solutions.
Finalists
Northern Lincolnshire & Goole Hospitals: Minimising Nosocomial COVID-19 Cases Using Multimodal Approach Incorporating Human Factors
South London and Maudsley FT: A Collaborative Response to COVID-19 as a Mental Health Trust