The winner developed an app that tackles the issue of giving the right blood type to patients who need transfusions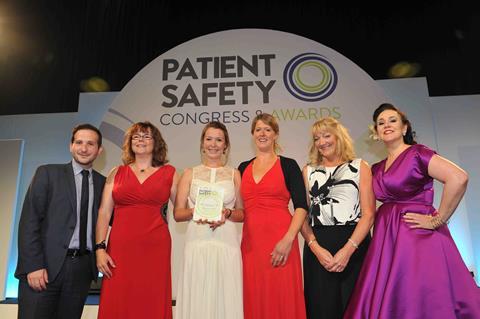 Patient Safety Awards 2016, Best emerging product or innovation in patient safety winner: Royal Cornwall Hospitals Trust
Winner: Royal Cornwall Hospitals Trust
Giving patients who need transfusions the right blood type is a matter of life or death. The Llama Safe Transfusion app developed at Royal Cornwall Hospital tackles this issue.
This project fills a gap in the market and has a terrific focus on patient safety
It's an app on a handheld device used to verify that blood samples for typing are from the patient whose name appears on the label by enforcing a safety protocol for scanning name badges and label printing.
Sounds simple – but in 2014 the hospital's emergency department reported 680 "wrong blood in tube" incidents. Since Llama was introduced, that's gone down to zero. The system is now live in 40 inpatient areas across three acute sites.
The judges said: "This project fills a gap in the market and has a terrific focus on patient safety."
Highly commended: The Queen Elizabeth Hospital Kings Lynn Foundation Trust