The CQC said this was the most impressive turnaround it had seen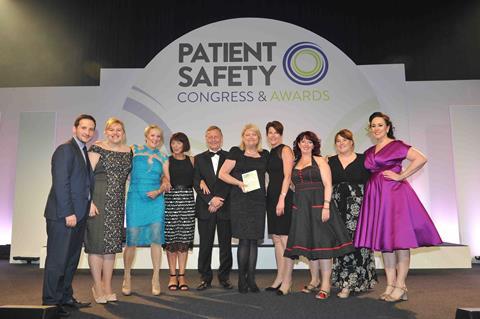 Patient Safety Awards 2016, Best Organisation winner: Frimley Health Foundation Trust
Winner: Frimley Health Foundation Trust
In October 2014 Frimley Health acquired the failing Wexham and Heatherwood Park Hospitals and the FT was born. A year later the Care Quality Commission visited and rated overall services "good"; leadership, critical care and emergency care "outstanding"; and said this was the most impressive turnaround it had seen.
It was good to see staff safety designed with improving patient safety as it is impossible to make patients feel safe unless staff feel safe, cared for and listened to
Patient safety was at the core of the five-year turn around strategy – and it shows with 83 per cent of staff now agreeing that care of patients is the organisation's top priority and 96 per cent of patients scoring the trust highly in the family and friends test. Formal complaints are down by 62 per cent in a year and patient safety indicators are rising year on year.
The judges said: "This was a unanimous decision for a courageous trust. It was good to see staff safety designed with improving patient safety as it is impossible to make patients feel safe unless staff feel safe, cared for and listened to."
Highly commended: St Helens and Knowsley Teaching Hospitals Trust