Integrating different types of care is an important theme for the NHS. Buckinghamshire Healthcare Trust is using new technology to ensure a seamless transition for patients, as Claire Read reports
In some ways, Buckinghamshire Healthcare Trust is the NHS in microcosm. The organisation is a joint provider of acute and community services, and so integrating care is a constant theme − just as it increasingly is within the wider health service. Yet just as the NHS is encountering challenges in making a vision of patient centred care a reality, so too has this trust grappled with the difficulties of ensuring seamless patient movement from one type of care to another.
'They were actually walking mounds of paper across different sites, so it was very inefficient'
A few years ago, part of the issue was defining just what type of care was appropriate for which type of patients. "Primary care was looking to community beds as a step up facility, and acute providers were looking to them as step down beds," explains Clint Schick, managing director of Strata Health, a company that has worked with the trust to improve the flow of patients through health and social care.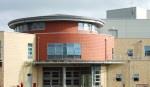 "Acute hospitals have a loud voice, and when they get under pressure and they need to move people, they sometimes push people into step-down beds in a very abrupt way − sometimes with not too much rhyme or reason," he continues. "But that wasn't really the strategy the trust wanted to embrace. They would have rather seen these beds used as step up beds from GPs and the primary care sector and use them to avoid inappropriate acute admissions."
Critical timelines
The trust turned to Strata's resource matching software to address the issue. It helps staff find the most appropriate, available source of care for a patient − in real time. "We set matching criteria − which type of care was best for which type of patient − and put in place e-referral for all the community beds across Buckinghamshire," explains Mr Schick. "This allowed a better balance between step-up and step-down."
It also streamlined the discharge process from acute hospitals. With teams able to immediately see what step-down care was available and appropriate, and make referrals electronic, delayed discharge rates were significantly cut − by 19 per cent.
'The software has been an important part of a larger aim: guaranteeing patient centred care'
The reduction was not solely due to more effective and appropriate referrals to community care from acute provision. It was also due to streamlining work with social services. Under the 2003 Community Care Act, NHS providers are required to notify local authorities of any patients likely to need community care services on discharge (a section 2 notice) and of estimated discharge date (a section 5 notice) − not always a smooth process.
"We looked at how the trust was conducting the process of discharge with sections 2 and 5; how they were engaging critical timelines within the social services department. And we found out it was all being done on paper – 100 per cent paper based," explains Mr Schick.
Streamline communication
"That was very labour intensive − they were actually walking mounds of paper across different sites, so it was very inefficient. So we set about automating that process and taking it paperless. It's a fairly simple solution in its thought process − make a paper process electronic − but it has yielded huge gains because it was just instantaneous information flowing back and forth across health and social care, which was really impactful.
"And we were able to then monitor intervals, really look at how people were interacting, making sure that the communication was seamless and transparent, and those are where the gains came from."
"We are now able to streamline the discharge process significantly with direct and instantaneous communications from wards to social services in a paper light/paperless environment," explains Alison Fabre, discharge lead for the trust. "This enables case managers to focus on pressure points and escalations whilst the more straightforward process is delivered effectively and efficiently in the background."
Lynne Swiatczak, chief nurse and director of patient care standards at Buckinghamshire Healthcare Trust says the software has been an important part of a larger aim: guaranteeing patient centred care.
"The vision of automating process to streamline communication across Buckinghamshire Healthcare Trust including all Buckinghamshire County Council stakeholders is a critical step towards truly integrated health and social care operations," she says.
"Patients need access to optimal care, regardless of organisational boundaries."