Joining with private providers to harness new, evidence based solutions has been successful for the Canadian healthcare system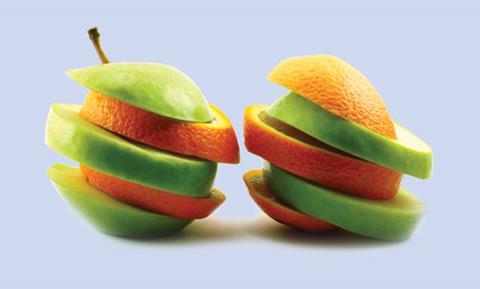 For the past 15 years or so, Howard Waldner has worked in senior roles in the Canadian healthcare system − first as executive vice president and chief operating officer of Calgary Health Region and, more recently, as chief executive officer of Vancouver Island Health Authority.
Even so, he has always kept an eye on the UK healthcare system. A native Scot who started his healthcare career in his home country holding chief executive positions before making the move across the Atlantic, he remains a close follower of developments in the NHS.
Lessons learnt
He says one area in which lessons from the UK have been especially important is in working with private industry to deliver more integrated care.
The prime example? The delivery of a one patient, one record system across the entire healthcare spectrum of the Vancouver Island Health Authority.
Mr Waldner sees such a system as crucial to the delivery of patient centred care. He says "it's like taking your car to 13 different service centres over a number of years and no one can recall what they did to that car; why would we do that with our bodies?"
'One of the important lessons learnt from the UK is working with private industry to deliver more integrated care'
He says the integrated patient record was built through a specific approach to private sector collaboration which avoided the dangers seen with the National Programme for IT.
"On Vancouver Island we will soon have one patient, one record across the care continuum, and it's been done through a unique partnership with Cerner," he explains. "Rather than as in the UK working with a third party, like BT, to introduce the record we learned from that experience and worked directly with Cerner."
It is a relationship which will continue. Before Mr Waldner retired from VIHA last year, he signed a partnership with Cerner.
The health authority will work with the IT giant to co-develop a range of primary healthcare products for the Millennium electronic patient record system to "try to break down the barriers around that interface between primary and secondary healthcare".
This sort of co-development with the private sector is not new to Mr Waldner. When working as chief operating officer of the Calgary Health Region, he faced an explosion in population: in the time he was in post, the success of the oil and gas industries saw the population grow from 500,000 to more than 1 million.
"We weren't able to respond by building new hospital capacity so we had to become super efficient at dealing with patient flow and lengths of stay," he explains.
IT tools and private providers
The answer: joining with a private firm to develop a piece of software to improve post-hospital discharge.
"It's a tool that allowed us to map the individual demographics and post-hospital needs of the patient who was either approaching or in our system," he explains. "What we often found was the discharge process was often a very unsatisfactory experience for the patient.
"They would have to go and find a bed or an appropriate place in a residential care nursing home or assisted living funded by a third party and often it was a very traumatic time for the family; they were thinking about selling the family home or bringing the person in to live with them.
'Making patient care as seamless as possible means joining with private providers to harness new, evidence based solutions'
"We had under contract a whole range of beds, facilities and support services but it was a manual, paper driven system. It was very difficult for that family to navigate that."
He says the new software, created with Strata Health Solutions, addressed such issues.
"It completely automated that discharge process and that patient flow process and once the acute care episode was completed, it took wait times for discharge down from what was often a two or three week stay in an acute bed down to days, in many cases less than two or three days," he reports.
The system uses a "first available bed" model, where patients move from an acute bed into the first alternative placement that becomes available, waiting there until the ideal placement becomes available. The key point is that the movement out of acute care is much quicker, saving resources and increasing capacity.
"Patients move through the system much more effectively. Otherwise you've got patients languishing and the last thing you want them to be is in an acute bed at risk of infections with the potential of atrophy due to lack of mobilisation," concludes Mr Waldner. "Such system improvement provides much needed 'additional' bed capacity for patients admitted urgently who really need the bed."
Public and private sector collaborations will continue in Vancouver Island Health Authority. A current project is piloting telehome monitoring in association with Telus, a major Canadian telecommunications company.
Mr Waldner is in no doubt: to make patient care as seamless as possible means joining with private providers to harness new, evidence based solutions.