The second largest landmass in the world, Canada comprises of a patchwork quilt of provision so an integrated regional approach is the answer, writes Howard Waldner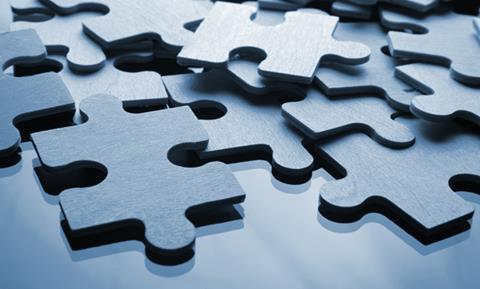 If delivering integrated care in the NHS appears to be a challenge, take a moment to consider the task for health leaders in Canada.
The country has a population of 30 million people living on the second largest landmass in the world, and about five per cent of them are aboriginal peoples who live "tribal" lives, often in very rural and remote areas.
It is a challenge that exceeds that of the NHS in many ways.
A patchwork quilt of provision
Canada comprises of 14 different provinces and territories, each of them with their own responsibility to deliver health and social care. They each have the mandate for setting priorities and delivering healthcare in their area.
The federal government provides 20 per cent of healthcare funding and the provinces fund the balance (80 per cent).
'Canada is a challenge for health leaders that exceeds that of the NHS in many ways'
Despite the many frustrations and challenges in the NHS, it is, to a large extent, a very cohesive system. That is not the case in Canada.
The Canadian health system is not a cohesive system at all and, at times, resembles a patchwork quilt of provision.
The way healthcare is organised varies greatly across the country, ranging from standalone hospitals, and separate community providers – each with their own governance boards – to large, complex fully integrated health regions with a single governance board.
In the western part of the country, regional "integrated" systems are the more common model. In Ontario, the standalone hospital is the norm.
'An integrated regional approach makes for a far more integrated and seamless patient journey'
One example of a large integrated system is Vancouver Island Health Authority in British Columbia, of which I was chief executive for almost a decade. This integrated system provides health and social care to a population of almost a million people and is the fourth largest region in Canada.
I firmly believe that this sort of integrated regional approach makes for a far more integrated and seamless patient journey.
The integration challenge
If you look at NHS England, the current structure can often be seen as divisive and often pits acute trusts against commissioning organisations, both trying to meet targets while keeping pace with political demands for improved access and volume within predetermined funding levels.
Put simply, the different parts of the system often have mutually exclusive goals, drivers, incentives and governance. Responsibility for the patient journey and experience moves from primary care to the acute, or foundation trust and then back to primary care, or to another community care organisation when an acute care episode is complete.
It is often a lack of continuity during these transitions that challenges the system's effectiveness but, more importantly, is often a huge challenge for the patient and their families.
That's not to say the Canadian system is perfect, because it isn't but at least on Vancouver Island we had one board and health economy with aligned goals and incentives. We also had end to end responsibility for a patient's care – across primary and secondary healthcare, mental health, social work, residential care, and promotion and prevention.
We provided the whole spectrum of health and social care.
Range of tools
In some ways it is a similar approach to those currently being delivered by partnerships in Wales, Northern Ireland and Scotland and in some parts of England.
In this model patients do not have to move between organisations, so a seamless transfer is more likely. The model also allows a single governance and leadership model to prioritise and reallocate resources to areas of greatest need.
This is crucial as we strive to find new models of care to manage the care of patients with multiple chronic conditions, out of hospital wherever possible in primary care and in the community.
In Canada, organisations have used a range of tools and techniques to assist the management of patient flow across the system.
Managing the flow
One of the most successful tools came from a unique partnership with industry, specifically with a company called Strata Health. This company has developed a unique product and a real solution to reducing acute bed length of stay – a key goal for most systems.
This tool has also been used in mental health areas to good effect, allowing more timely access to community mental health services or avoiding unnecessary admission in the first place. This system has now been in use in most Canadian provinces for almost a decade, and is now being adopted by some leading innovators in the UK, such as in Cumbria and in Tayside in Scotland.
'While separated by the Atlantic, there is much that unites the UK and Canadian healthcare systems'
Harnessing the benefits of unique private sector solutions such as this can really help us better meet the needs of patients. We need to make sure that the right part of our system is caring for patients at the right time.
Patients whose acute episode of care is completed should not be taking up a scarce and expensive acute bed. Moreover it is simply bad medicine – these patients, who are often frail and older, should not be in that often unsafe environment and denied appropriate levels of care in a community based setting when that is what is actually needed.
We need to look hard at best practice and evidence and not be afraid to make changes to improve our own system performance.
Collaborations with industry are vital to acquiring the sort of technology and systems needed to deliver system improvement and integrated patient pathways. The lessons from the troubles of the NHS's National Programme for IT heavily influenced VIHA's approach to partnering with Cerner Health, creator of an online personal management tool, to create a "one patient, one record" model across the care continuum on Vancouver Island.
While separated by the Atlantic, there is much that unites the UK and Canadian healthcare systems and much we can learn from one another.
Howard Waldner served as chief executive of Vancouver Island Health Authority from 2004 to 2013. He started his healthcare career as a management trainee in the Scottish health service, where he went on to hold a number of senior leadership positions.