Former NHS England medical director for London speaks out about "burial" of major report by NHSE
Andy Mitchell says NHSE's national cancer director is "hugely conflicted"
The previous NHS medical director for London has described how a "pervasive influence from the top" of NHS England thwarted his attempts to improve cancer care for children.
Andy Mitchell was NHS London medical director for four years until 2013, then NHS England's London medical director until 2016.
Speaking out for the first time publicly about the issue, he told HSJ he failed to achieve reform of paediatric cancer services in the capital, grappling with what he described as "bureaucratic burial" of a major review into the services by Mike Stevens in 2015.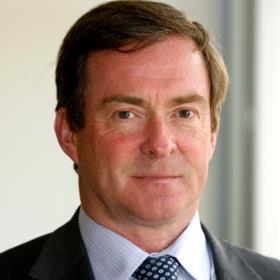 The consultant paediatrician said he believed national cancer director Cally Palmer was "hugely conflicted" over the issues due to her role as Royal Marsden Foundation Trust chief executive and NHS England's position in setting standards for children's cancer care, and directly commissioning many of these services.
Dr Mitchell, a paediatrician by background, said he believed she and/or NHS England chief executive Simon Stevens had prevented the report from being taken forward and published. He said: "I can't imagine any other individuals having the power and influence to be able to stop this report moving forward.
"There was a pervasive influence from the top that has stifled this report and this issue."
He said there was a "process of bureaucratic burial" after the report was completed in 2015. It was repeatedly deferred from discussion at NHS England's specialised services committee without explanation to him, he said. Eventually Dr Mitchell was told the issues would be taken forward as part of NHSE's national cancer taskforce, but after more than three years key elements of the model which were criticised remain largely unchanged.
"I feel immensely frustrated for the families and the children who have died but also for everyone who has put so much effort in to improving this," he told HSJ. "I have a sadness we have not been able to move anything forward at all.
Dr Mitchell said he was shocked by the extent of child transfers from the Marsden to other hospitals, which has since been revealed in a Care Quality Commission report on the Sutton site published in 2017. He said: "It simply confirms my belief the service wasn't optimal regarding the quality of care we would hope to be delivering. That data is quite compelling.
"To be shunted around London in circumstances when children are critically ill is not the best way to manage them.
"The fragmentation of the service as it currently exists does not facilitate the best quality of care in terms of the patient experience. It raises questions as to whether it is sufficiently safe."
He said NHSE's failure to address the south London network, centring on Royal Marsden, was a "real anomaly", and contrasted it with NHSE efforts – albeit limited – to reform children's heart services. He said: "There are very clear recommendations for the care of children requiring specialist services. One would expect them to apply equally to cancer services.
"We have to get beyond organisational resistance to service changes."
'I was left with a sense this was being buried'
Concern about paediatric cancer services in south London emerged after a child's death in 2009 which was treated as a serious incident at St George's Hospital and which exposed poor governance and bad relationships between the Tooting hospital, which is the main intensive care link for the Marsden's Sutton site. Two further cases, including the death of eight-year-old Daniel Strong in 2009, prompted a review by the national clinical advisory team led by Ian Lewis, another paediatrician and medical director of Alder Hey for several years.
Throughout his work on the issue, Dr Mitchell said there was "a reluctance to engage" by the Marsden, adding: "In every conversation I had there was this underlying tone of, 'Why are you doing this because we don't think there is a problem?'"
After the NCAT review some changes were made to governance and staffing – with better training and improved oversight – but the fragmented service model remained unchanged.
Dr Mitchell said this was a "frustration" and added: "I felt very strongly there needed to be further action taken because the model as constructed then and as it still is, is so far beyond the standards clinicians would normally accept in those circumstances.
"I felt very strongly we needed to reappraise what the NCAT review had done which is why I asked Alan Craft to come in [in 2013] and take a fresh look."
The former London medical director said he felt the Marsden had not engaged with this review by Sir Alan Craft – another leading paediatrician – which he said was "unacceptable" and "unusual".
When NHSE's London team received the coroner's warning following the horrific death of Alice Mason in 2013, Dr Mitchell said the news was "stomach sinking" and he felt it was "incumbent" on him to continue reviewing the system.
He said himself, NHS England's London director Anne Rainsberry and Will Huxter, NHS England's director of specialised commissioning for the capital, were determined to take a fresh look, and commissioned Professor Stevens and his panel to conduct an independent report.
The Marsden let it be known it was not comfortable with this, Dr Mitchell said. "There was a firmly held view from the Marsden that these deaths were nothing to do with them and they didn't really see the need to be necessarily as involved as they ought to [because they did not take place at its own hospitals].
"My view was they were the lead centre they had significant responsibility for governance of the service… It did surprise me, this unwillingness to consider there was a broader responsibility for care within the system."
After Professor Stevens' report was completed Dr Mitchell and the London team passed it to NHS England's national team, and Dr Mitchell spoke to Jonathan Fielden, the then national director for specialised services, and national medical director Sir Bruce Keogh.
Dr Mitchell said they were "understanding and recognised the need for change… [Dr Fielden] was very supportive".
But this support soon evaporated with the report never being formally discussed or published, and the recommendations not being adopted.
"Every attempt to make sure this had appropriate airtime at important meetings was quashed. I did have a growing sense of frustration, particularly as those who had engaged early on began to stand back. I was left with a sense this was being buried."
Dr Mitchell said Sir Bruce and Dr Fielden then voiced scepticism and a lack of enthusiasm for the report and tackling the issue which had not been present before.
Asked why their view had changed, he said: "I had a very strong sense there were senior people within the organisation who did not want to see this report seeing the light of day."
Asked which people, he said he believed this could only be Ms Palmer and Mr Stevens.
Dr Mitchell said following HSJ revealing these events, there should be an "open and transparent" reconsideration of Professor Stevens' recommendations.
Asked whether he believed Ms Palmer's role at NHSE would inhibit this, he said: "I would be concerned that if this document were given public airtime we might fall into the same old trap of denial and obfuscation. I would be concerned it may not be afforded sufficient scrutiny and discussion because of the conflict of interest."
Exclusive: NHS England 'buried' concerns over child cancer services
1

2

Currently reading

Former NHSE director: 'Pervasive influence' blocked children's cancer report

3