NHS England to roll out new treatments to 10,000 patients in 2016-17 through "operational delivery networks"
Hepatitis C groups claim capping treatments is "rationing" and changes the role of NICE
Concerns raised that NHS England approach will increase health inequality and long term costs
NHS England's plans for the rollout of ground-breaking new hepatitis C drugs amount to "rationing" and will "fundamentally change" the role of the National Institute for Health and Care Excellence, it has been claimed.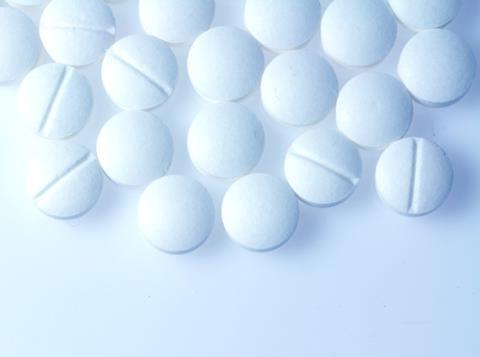 Hepatitis C patient groups have also said NHS England's approach risks increasing health inequality, and will be more financially costly in the long term.
NHS England has set up 22 "operational delivery networks" – made up of specialist centres working with other local services – to roll out new oral treatments for hepatitis C which were approved by NICE in 2015.
The national commissioner has identified the "high aggregate cost" of the new drugs as the biggest financial risk to its specialised commissioning budget, and has said it will only fund 10,000 courses of treatment in 2016-17.
This follows an unprecedented decision by NICE in January 2015 to give NHS England permission to delay implementation of the new treatments.
Campaigners have said NHS England is wrong to restrict access to drugs found to be cost effective by NICE.
Charles Gore, chief executive of the Hepatitis C Trust, told HSJ the operational delivery networks had been set up partly "to allow NHS England to feel more in control of spend".
The 10,000 treatments have been divided up between the networks, which have each been given a "run rate" of how many patients they are allowed to treat. If they exceed this they will not be reimbursed for the drugs and will also lose valuable commissioning for quality and innovation payments.
Mr Gore said: "We actually have a system where NICE says if it's cost effective, you have to pay for it."
Putting caps on NICE approved treatments would "fundamentally change the role of NICE", turning it into an "advisory body rather than something that actually makes decisions", he said.
Most patients with hepatitis C come from disadvantaged socioeconomic groups, and Mr Gore said restricting treatment could "increase inequality".
"If somebody jumps up and down and shouts 'look – here's NICE, this is what it says, I want it now'. [Will NHS England] be able to say no to them? The point is the people who won't jump up and down are going to be the most disadvantaged people," he said.
He added that restricting access could actually be more expensive in the long term, because it would result in more people progressing to the later stages of the illness. A more rapid rollout of the treatments would also reduce "onward transmission" of the disease.
However, Mr Gore was positive about some elements of the operational delivery networks, such as the requirement for providers to improve data collection.
Mark Thursz, a consultant hepatologist at Imperial Healthcare Trust and chair of the Hepatitis C Coalition, which receives funding from drug companies, said NHS England's capping approach was "rationing by another name" and CQUIN payments were a "golden handcuff" on providers.
Professor Thursz said his own network had been given a run rate of 480 courses of treatment but if there was "free access" it could potentially treat 600 patients a year.
An NHS England spokesman said: "The NHS' single biggest new treatment investment this year is providing these high-cost treatments to thousands of people with hep C, in accordance with NICE guidance.
"As prices come down and there is greater competition between drug companies, we hope in future years to be able to expand treatments even further."