A north London council has laid out proposals to cut public health services including health visiting, drug and alcohol services, and sexual health services over the next three years by up to 60 per cent.
The biggest reductions by Harrow Council are proposed for 2018-19, when local authorities could see the ringfence around their annual public health grant – which they receive from the government – removed.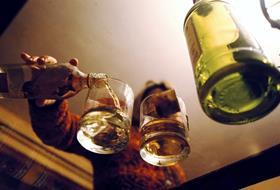 Council papers show plans to review its entire £3.2m budget for health visiting services from 2018-19.
A 60 per cent cut to drug and alcohol services has also been put forward – reducing the budget from £2.48m in 2015-16 to £980,000 in 2018-19.
Nearly £700,000 of cuts have been proposed for staff that support non-statutory services.
The plans also reveal some savings could be made earlier, with sexual health services facing a 15 per cent cut in 2017-18.
In the same year, a 93 per cent reduction to its £0.3m smoking cessation services has been put forward.
Overall, the local authority has proposed cutting its public health budget by almost 60 per cent from around £10.7m in 2015-16 to £5.9m by 2018-19.
The plans follow government "attacks" on its public health grant, according to Harrow Council, as well as being in anticipation of further reductions to the grant.
A spokesman for the council confirmed to HSJ's sister title Nursing Times that its plans for reducing its staffing budget did not include school nurses or those working in sexual health.
He said it reflected the local authority's "move towards delivering statutory services only".
Instead, staff working in services that "support wider determinants of health" – such as workplace health, long-term conditions and unemployment – would be in line for job cuts.
Despite the papers indicating the potential removal of its entire budget for health visiting services by 2018-19, the spokesman also said the local authority remained "committed to providing a quality health visiting service to families in the borough".
Commissioning responsibility for health visiting services transferred to local authorities from the NHS in October
The council spokesman said: "It seems that every day national government announces new cuts to our finances.
"From 2014 to 2018, Harrow Council has had £83m of cuts imposed on it already – this is over 50 pre cent of our controllable budget – with potentially further cuts to come when we receive more detail from government about the comprehensive spending review."
He added: "To overcome these ever changing financial challenges, we are being pro-active and working with all our communities and partners in the public sector to find a long-term sustainable future for all our services, including public health.
"We are determined to work with local nurses to deliver the best public health services for our residents.We only hope the government will continue to allow us to fund these valuable services properly and no final decisions will be made until 2018."
Harrow Council's cabinet will discuss the budget proposals later this week, with the draft budget for 2016-17 to be decided in February.
All future budgets will not be approved until November 2016 at the earliest, with health visiting proposals not decided upon until 2018.