An HSJ webinar, in association with Huma, discussed how remote monitoring using technology can help reduce the burden on increasing waiting lists in the NHS. Alison Moore reports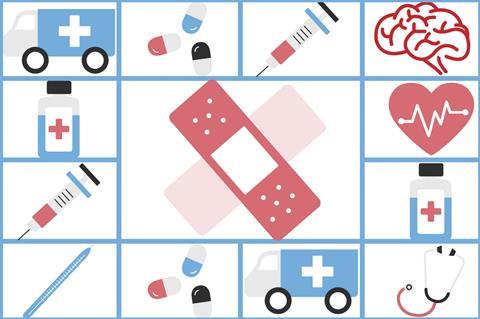 No one doubts the size of the challenge the NHS now faces with elective care: more than 6 million people on the waiting list for a consultant appointment or treatment and numbers waiting more than a year, or even two years, which would have been unthinkable before the pandemic.
Health and social care secretary Sajid Javid has already said that "business as usual" will not make a sufficient difference and the NHS will need to do things differently if it is to deliver the recently-published elective care recovery plan. But what will this mean for trusts and what tools will help them deliver?
In association with

In the first webinar in HSJ's series on delivering the elective care recovery plan, Sir James Mackey, national director of elective recovery, outlined what is expected from the NHS in terms of tackling the backlog and returning the NHS to a stable waiting list. He acknowledged that there were tensions in the plan with some organisations and areas in a position to go faster than envisaged in the plan but with others feeling they did not know where to start – especially if they had had a "messy time" before covid and had then been hit badly by it.
He urged them to be guided by the data – and remember that many patients would have their episode ended in outpatients or with diagnostic tests and would not progress to needing surgery. Work on transforming outpatients had started in pilot sites but had been impacted by the omicron variant, he said. However, it was important to remember the current system of outpatients effectively prioritised following up stable patients rather than seeing new ones who had not yet had a diagnosis.
But Sir James, who also runs Northumbria Healthcare Foundation Trust, said the current phase could feel "risky". These risks included the "missing" patients who had not come forward for treatment during the pandemic and the workforce – although he added that the NHS workforce had grown significantly during the pandemic. "We have nearly 10 per cent more workforce and we are doing 10 per cent less work," he said.
But there was also "an increasing sense of anxiety and antagonism" from the population who felt they now wanted access to services. "It is very easy to become a slave to the numbers and the targets – remember the people," he said.
Virtual wards
During covid, many trusts turned to virtual wards to enable them to manage covid patients at home without an admission; in more normal times this can reduce pressure on beds and allow more elective work to go ahead.
Dr Tara Sood, an emergency medicine consultant at the Royal Free London FT who is also national clinical lead for same day clinical care, said this enables patients to remain at home with a daily call to check on how they were, including monitoring of oxygen saturation and pulse, and – crucially – beds in hospital kept for those who needed oxygen treatment.
It was important to do this well, ensuring patients felt safe and confident that they were getting what they needed.
This had been adopted in many trusts across the country, she said, often with joint working between community and acute trusts.
"Now the emphasis is to use that learning to see what other clinical conditions we can apply it to," she said.
Sir James agreed that virtual wards had "huge potential" – he was interested in how they could be used to support patients who had come through emergency departments but were waiting for test results. Virtual wards could be used to get them home but with a safety net, he said. In other areas, they had a role in admission avoidance. However, it was important to do this well, ensuring patients felt safe and confident that they were getting what they needed.
Heart failure advanced nurse practitioner Viki Jenkins, who works in a very rural part of north Wales, has been using Huma's technology to support patients with heart failure in their homes which has also saved her time in travelling to see them. These patients are often fragile and at risk of hospital admissions, she said.
She has been able to expediate discharge and avoid admissions, as well as speeding up the process of getting them on the right levels of medications – something which used to take months but can now be done in a matter of weeks, she said. "That has a massive impact on keeping people well and out of hospital," said Ms Jenkins, who works for Betsi Cadwaladr University Health Board. "The support we had from Huma made a big difference to my patients and my colleagues."
Arrash Yassaee, Huma's clinical director, said the most important thing which it came to technology was whether it was going to make a difference to clinicians and patients. He said it enabled more information on a patient to be gathered remotely so clinicians did not have to question patients in order to get it and frequently it yielded much more information over a longer timespan. "There is really no care pathway that can't be helped or supported with remote monitoring," he said.
But the use of technology in healthcare often raises issues about whether it can make health inequalities worse – a point brought up by several viewers in questions to the panel, added webinar chair HSJ bureau chief James Illman.
Dr Yassaee said there was a responsibility to investigate this, but Huma had found many people who might be thought to be unlikely to use technology actually engaged with it. "That only works if you really understand how patients are willing to use a platform," he said: the interface Huma is using meant, for example, it took very little time for patients to input data and the company had seen good adherence even from older groups using old smartphones.
And Ms Jenkins added that remote monitoring was "part of the arsenal" for looking after patients and keeping them safe, rather than a panacea, and those not using it also needed to be thought about. "It was really important to ensure that my patients not using the app still had the same standard of care," she said.
A recording of the session is now available. 
Click here to register to watch the webinar.
For those who had previously registered for the webinar, click here to view the on demand recording.