Leaked report revealed 130 per cent surge from 2015-16 to 2016-17 in average NHS provider's backlog of "unreported" scans
One in 10 scans reported may not have received appropriate attention
Report also shows patients waiting longer for results
Comes amid national concerns about radiology
There was a surge last year in the number of patients waiting for the results of X-rays and scans, a leaked national performance report suggests.
The NHS Benchmarking report, leaked to HSJ, said across 95 anonymised trusts that took part in its work, the average backlog of "unreported" scans at the end of 2016-17 was 2,800. That was a 130 per cent increase on the average a year earlier of 1,250.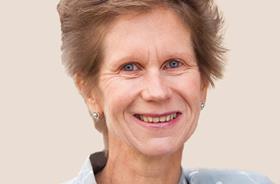 The report, dated December 2017, found that as of 31 March 2017, two medium sized trusts had backlogs of over 30,000 and one large trust had just under 25,000 reports unread. At many trusts the backlog was much smaller – less than 100.
These are for the number of scans that have not been reported, more than 10 days since examination.
These are the most recent figures available – it is not known what has happened to the number waiting for results in the 13 months since.
The news comes amid substantial concern at a national level about failures in radiology reporting, including the Care Quality Commission carrying out a national review.
The report by NHS Benchmarking – an in-house, voluntary NHS benchmarking service – says the average turnaround reporting time on X-rays and MRI scans was seven and eight days respectively, a two day increase since the previous year in both cases.
It also cites very long delays at some trusts – mentioning some taking up to 45 days to report an X-ray and 46 days for MRI.
The Royal College of Radiologists said the situation may be "very much worse" than the figures show, because the report said there was some indication that the share of scans which were "auto reported" is also growing. It was 8 per cent in 2014-15, 11 per cent in 2015-16 and 10 per cent in 2016-17.
Auto reported scans – most commonly X-rays – are not reviewed by radiologists and instead passed directly to the clinicians who requested the scan. Although this is considered appropriate in some cases, HSJ was told it is also an indication of more scans going entirely unreported, or being inappropriately reviewed by staff without the right skills.
RCR president Nicola Strickland said: "It widely known that auto reporting is occurring throughout the whole of the UK because there aren't enough radiologists to cope with the reporting work but it is difficult to trace [scans] that have been not been reviewed by a radiologist.
"[These reports] are generally not officially classed as a backlog. The bottom line is the situation is very much worse than it appears if all those auto reports are not included in the figures."
In November, the CQC published a damning report about Portsmouth Hospitals Trust, where junior doctors had missed fatal lung cancers after the radiology department agreed not to review most chest X-rays, leaving the requesting clinician to check them.
The regulator's national report was expected in the spring but is now likely in the summer. A CQC spokeswoman said: "The analysis of the data requested has taken longer than originally anticipated, but we hope to report on the findings soon. If any concerns are identified during the course of the data analysis these will be followed up directly with the relevant trusts prior to the report publication."
As part of the review, the CQC has been asking trusts about which staff member is reviewing scans – indicating it is looking into "auto reporting".
The NHS Benchmarking programme has been collecting data on a voluntary basis from trusts for seven years. Of the 95 trusts included in the 2017 radiology report, six were in Wales and the remainder were in England.
Waiting times
The NHS Benchmarking report also details apparently growing waiting times.
People with cancer symptoms were waiting up to five weeks for an X-ray, six weeks for a CT scan or seven weeks for an MRI depending on the trust treating them, it said.
Some patients needing a non-urgent ultrasound have a wait of almost six months, and for a basic X-ray this can be almost three months. The number of providers leaving patients waiting longer than seven weeks for an ultrasound almost doubled, rising from eight to 15 between 2015-16 and 2016-17.
The report said performance against the six-week diagnostic waiting time target was "broadly stable in the last year [but] many organisations demonstrate difficulty in consistently meeting the… target".
It also found: "Trusts are still struggling to optimally report requests for a routine inpatient scan."
Some trusts reported inpatients were waiting up to six days for CT scan results that were medically requested to be reported the same day. The average wait for CTs was two days.
The report said demand for radiology services had increase by 4 per cent year on year, and that "increasing demand" had made it difficult to meet some waiting time targets.
An NHS Improvement spokeswoman said: "We are working collaboratively with all acute trusts on how they can make improvements to their imaging departments.
"This includes benchmarking how trust's imaging departments operate, enabling them to implement improvements more effectively. We are also working with several early adopter imaging networks on issues related to the reporting of clinical images."