GP super partnership in talks to expand across England
Talks include practices in west London
Modality Partnership would be first MCP vanguard to run GP practices beyond its home area
One of the country's leading large scale GP providers – which is also a new care model vanguard – is in talks to expand to other locations across England, HSJ has learned. 
Modality Partnership, which currently covers a patient population of 70,000 across Birmingham and Sandwell, is in active discussions with practices in at least two other parts of the country, it is understood.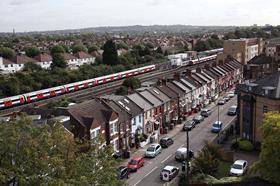 The detail of how Modality may expand into the other areas is not yet clear.
Several sources with knowledge of the situation told HSJ that one of the areas where some practices are in talks with Modality is Hammersmith and Fulham, in west London.
Modality is one of NHS England's multispecialty community provider vanguards, and operates across 13 practice sites, all sitting within a single "super partnership" structure. It was known as Vitality until it was renamed last year.
One source in London said of the talks in Hammersmith and Fulham: "Overtures have been made and three practices are in conversation with Modality."
Expanding outside or its core geographical area would be a significant move for Modality. There are other GP providers whose services span large areas – such as The Practice and the Hurley Group – but none of these are designated as national vanguards.
Modality chief executive Naresh Rati, a GP, confirmed to HSJ that expansion talks were under way.
Dr Rati said: "We are positively looking to develop a super partnership model and have approached and been approached by like minded groups of GPs with similar vision, values and ethos to develop the national footprint."