Targeted Care Quality Commission reviews of local health and social care systems will begin in November and focus on 20 areas, Local Government Chronicle has reported.
The reviews were first announced in the 2017-19 better care fund policy framework in March. It said they would focus on the "interface of health and social care and will not cover wider council social care commissioning", as had been mooted earlier this year.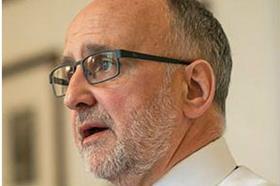 It is understood that the 20 areas selected for review will include systems that are performing badly and those performing well on delayed transfers of care from hospital.
The reviews are set to begin once the methodology has been finalised and consulted on over the summer.
In a bid to better understand sharp variation across the country in performance on indicators such as DTOCs, the reviews are also expected to focus on leadership and relationships between NHS organisations and councils.
Following the publication of the framework, the CQC said the reviews would "drive improvement by sharing good practice and identifying where support is needed".
The regulator said it would work closely with providers, stakeholders, commissioners and "system leaders", including sustainability and transformation partnerships, to deliver improvements to care.
It is not yet known how a review area will be defined, with health and care systems often crossing council boundaries.
Richard Humphries, assistant director for policy at the King's Fund, said he would welcome a shift of inspection oversight to how whole systems meet the needs of the population.
He said: "Realistically people's flow, particularly through hospitals, is going to get attention and it is a serious and mounting problem.
"If the methodology of the reviews is good it will look at flow through the whole system, not just one particular bottleneck."
Mr Humphries added that he would be in favour of the reviews focusing on the factors that contribute to people being admitted to hospital.
"I'm for reviewing what happens to individuals before they end up in hospital and looking at community health services as well as social care. I hope the reviews look at the whole pathway.
"There is significant underinvestment in a whole range of services that keep people out of hospital – numbers of GPs and district nurses are on a downward trajectory," he said.
He also said he would welcome the reviews focusing on areas performing well so firm evidence could be shared on good practice.
Margaret Willcox, president of the Association of Directors of Adult Social Services, said she hoped the reviews would not just focus on DTOCs but assess the wider health and social care system.
She said: "None of us would argue with a balanced approach, but the reality is that only 20 per cent of referrals to social care come from hospitals so 80 per cent is in the community. We have got to get a sense of proportion about this."
She added that council social care services are already held to account by elected members, health and wellbeing boards, a sector led improvement system and the CQC.
Ms Willcox said: "The question is: do you want to pile another layer on top, or do you want to review what we have got and make sure it's meeting demand – or replace it with something else?"
The better care fund policy framework also requires section 151 officers to submit evidence to the Department of Communities and Local Government on how they are planning to spend their share of the £2bn social care funding announced in the budget.
NHS England's Next Steps on the Five Year Forward View said the funding should be used to free up 2,000-3,000 hospital beds over the next two years.