Innovative approaches are needed to efficiently deliver the main functions of outpatient care, write Ben Horner and Rishi Das-Gupta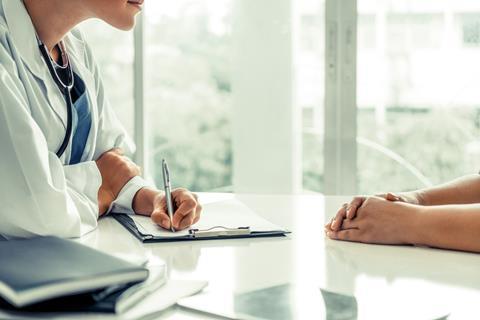 There is emerging consensus among stakeholders in the UK health system that outpatient care is a problem area ripe for innovative redesign. The number of outpatient visits in England has doubled to 94 million in the past decade; 20 per cent of potential appointments are cancelled or reported as DNA (did not attend); costs have spiralled to £8 billion per year and appointments generate 4,700 million kg of carbon emissions.
In association with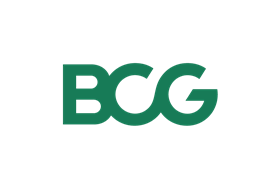 The current outpatient system is not only costly. It also has a negative impact on the patient experience, forcing patients to navigate an overly complex booking process, as well as to endure long waiting lists for appointments, frequent changes to appointment times, and extensive delays once individuals finally make the journey to visit a specialist. And it contributes to staff dissatisfaction and burnout as clinicians are increasingly caught between the frustrations of patients who are demanding more responsive treatment and the rigidities of the current system.
Little wonder, then, that a 2018 report of the Royal College of Physicians declared the current system "no longer fit for purpose." Meanwhile, the 2019 NHS long-term plan has called it "outdated and unsustainable" and set a goal of avoiding up to a third of face-to-face outpatient appointments, saving patients 30 million trips to hospital and saving the NHS over £1 billion a year in new expenditure. The financial system also looks set to change – in the past, the volume-based payment mechanism has been a blocker to change, but this issue is now starting to be recognised and reviewed by the central NHS.
A New Model for Outpatient Care
A big part of the problem is that the traditional model of outpatient care was designed for an analogue world where doctors delivered the lion's share of treatment, and most interactions were, by necessity, face-to-face. That model, based on a formal process of physician referral, is ill-suited for a care delivery system characterised by growing sub-specialisation; the proliferation of allied health care professionals; a multidisciplinary, team-based approach to care; and the increasing availability of new digital-health technologies.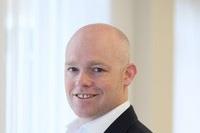 Ben Horner
The outpatient model of care has gone fundamentally unchanged for the last 100 years, but these shifts in the care landscape mean a radically different model is required, and fast. This new model should take an innovative approach to efficiently deliver the five main functions of outpatient care:
Enabling specialists to diagnose and develop treatment plans for new patients,
Reassuring patients when they are concerned about a health problem by quickly connecting them with the relevant specialist,
Guiding patients through pre-procedure preparation and post-procedure follow-up for hospital-based inpatient procedures,
Supporting and educating patients suffering from long-term chronic diseases, and
Providing training opportunities and support for healthcare staff, particularly through building strong relationships with patients and regular feedback about the health outcomes achieved from treatment
Fortunately, not all the news is bad. New, more cost-effective models of outpatient care are emerging across the system—and delivering results in terms of both improved cost and quality. Examples include:
Remote Consultation. By introducing videoconference for geriatric patients in rural areas, the Betsi Cadwaladr University Health Board in Wales has been able to convert roughly 20 per cent of appointments to telemedicine, reduce appointment length by 30 per cent, while also improving access to care for the elderly.
Specialist Primary Care. Pediatricians and GPs at Imperial College Healthcare Trust have established "child health hubs" where specialists meet with GPs to discuss cases, broaden the GPs' knowledge, and also hold a specialist clinic at the GP surgery. The hubs allow patients to be seen closer to home, reducing unnecessary hospital appointments by 80 per cent.
Specialist Consultation and Advice. Barts Health Trust has set up a virtual e-clinic in which GPs can send questions about their patients to renal specialists, allowing them to address many issues in the community and avoid outpatient visits. As a result, wait times for outpatients have dropped from 15 weeks to five days, enabling consultants to spend more face-to-face time with the sickest patients.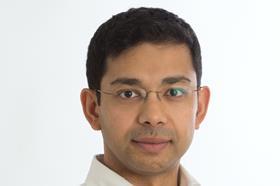 Rishi Das-Gupta
Despite evident benefits, however, most efforts at reform have been sporadic or limited to selected specialties. Broader transformation requires three key questions to be addressed:
How to leverage these local innovations to bring about a systematic redesign of outpatient care—both in local trusts and in entire health systems?
How to fund the change when the benefits may take more time to deliver than a single financial year?
How to engage busy clinicians and ensure their buy-in, especially when some key changes may take years to impact clinical practice?
It's useful to think of addressing these challenges through three distinct waves of transformation that can be launched in parallel but that will deliver results in different time frames. We call these waves of change "fix the basics," "unlock organisational potential," and "get fit for the future."
Fix the Basics
Some simple changes are relatively easy to do and can deliver quick wins that energise the organisation and unlock the financial resources needed to invest in more transformative changes further down the road. In our experience, a typical trust should expect to realise operational benefits and financial gains of at least 10 per cent through implementing initiatives focussed on improving clinic utilisation, optimising clinic templates and ensuring clear, transparent data capture and utilisation. Simple steps that can make a big difference include:
Reducing DNAs by means of pre-appointment SMS reminders, calls, and letters
Smarter scheduling through the use of standardised appointment lengths, "hot lists" of patients to call to fill last-minute cancellations, and group appointments (for example, for patient education on managing chronic diseases such as diabetes, or on managing rehabilitation eg cardiac and pulmonary), where appropriate
Improving data accuracy about planned and ad-hoc outpatient procedures and presenting the data in user-friendly interactive visualisations so providers can easily keep track of—and bill for—the full range of procedures delivered
Unlock Organisational Potential
In addition to getting the basics right, trusts also need to unlock organisational potential by tackling the fragmentation of the current system. Steps include:
Systematically reviewing the skill mix and performance of staff against the criteria articulated in a trust's standard operating procedures in order to identify and prioritise areas for improvement
Upgrading the scheduling approach to facilitate sequential booking of tests and follow-up appointments, so as to avoid patients returning to clinic without the requisite investigations
Providing primary care professionals direct access to specialist advice through disease-specific hotlines or virtual clinics, thus ensuring that all staff can operate at the top of their license and deliver quality care as close to the community as possible
Creating new systems that enable non-face-to-face communication (for instance, telephone assessments or electronic sharing of test results and medical imaging) for pre-admission assessment and post-admission sharing of results
Developing one-stop clinics for chronic disease management in specific disease areas.
Get Fit for the Future
The third wave involves the widespread adoption of digital technologies to support care through virtual networks linking GPs, OPs, and patients; the introduction of new payment models that create incentives for improving patient health outcomes (rather than simply rewarding providers for the volume of activity they undertake); and the formal chartering of new roles for allied health professionals. The goal is not only to efficiently automate the transactional aspects of care but to enable effective human interactions between clinicians, patients, and their families. Steps include:
Developing web portals for the upload of patient information and care-pathway management, in order to streamline the clinic process and provide rapid access to patient medical histories
Introducing alternative consultation formats such as virtual appointments—or even chatbots—as an alternative to clinic visits
Harnessing the power of predictive analytics to create interactive decision-support tools that inform specialist and primary care decision-making
Integrating data from wearables to support the early diagnosis of complex medical issues
Utilising remote-monitoring and advanced analytics in post-admission follow-up and chronic disease management not only to limit the need for frequent face-to-face appointments but also to identify those patients whose situation requires a clinic visit
Designing new payment models such as bundled payments that establish a comprehensive fee for a clearly defined episode of care, rather than paying providers for each discrete service delivered in the care cycle
Expanding roles for allied health professionals such as physios, nurses' assistants, as well as stronger coordination with social care professionals
Ensuring Organisational Buy-In
In order to ensure clinician engagement and buy-in for each of these waves of transformation, it is critical to anchor them in the context of an exciting long-term vision to improve the quality of care and the health outcomes delivered to patients.
For example, a recent initiative at the Royal Brompton Hospital to transform outpatient care for cystic fibrosis patients began with an exercise in which a team of clinicians and patients jointly developed a shared vision for the redesign of the entire care pathway. Cystic fibrosis patients are highly vulnerable to lung infections, and clinical guidelines had traditionally called for bi-monthly hospital visits to test patient lung functionality. But as mortality for cystic fibrosis patients has improved over time, the bimonthly tests for a growing population of patients was straining hospital capacity. What's more, patients found the frequent hospital visits not only inconvenient in terms of time and effort but also risky in that they were sometimes exposed to infections from other hospital patients. The solution: a new home monitoring system that allows patients to run the required tests at home, record symptoms by means of an online app, and video-conference with the clinical team to ask question or discuss any issues. The approach both saves time and convenience for patients and frees up hospital capacity for the most seriously ill patients.
The Royal Brompton example suggests that when a long-term vision for delivering quality care is in place, clinicians are far more open to the small incremental administrative changes that are required to start on the journey towards this end vision, which can produce quick wins in terms of system efficiency. Indeed, early impact can help build enthusiasm for the longer term care-transformation journey and maximise their chances of successfully developing a new model for outpatient care that delivers for patients, clinicians, and tax payers.
Ben Horner is managing director and partner at The Boston Consulting Group, lead for the NHS practice
Rishi Das-Gupta is chief innovation and technology officer at Royal Brompton & Harefield Foundation Trust, co-founder of NodeNs Medical Ltd
Acknowledgements to Robert Howard, Asher Steene, Harriet Rudd-Jones