A panel of experts explored how best to embed innovations that will support new pathways and paradigms of care
When building a "smart" hospital, and adopting the concept across the local health system more widely, it's vital to bring people along with you. That includes patients and the public as well as healthcare workers.
Sponsored by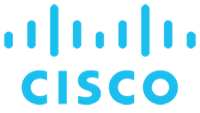 Covid has done much to mitigate people's natural fear of change, particularly technological transformation – but more work will need to be done to embed that openness to innovation in the health service for the longer term. That includes being prepared to pause and consider the outcomes you really want to achieve.
"For me, it's been very refreshing to see how quickly people have adopted change," said Heather Tierney-Moore, interim chair of NHS Supply Chain. "But I do think we need to take a breath and really look at what has worked and what hasn't, from everybody's perspective. What might have worked really well for professionals might not have worked well for everyone in the population. But I'm encouraged by it, because from all of my experience in the past it's been like pushing water uphill in some places. And lots of people say that of course, they're really up for this, but they don't put any real energy into that."
Phil Britt said the NUH programme was working hard to involve stakeholders. "It starts with engagement with clinicians, patients, our users of the hospital in that broadest sense, and really to start to understand what are the challenges we face and how does a smart hospital respond to that."
Creating a story or narrative of how the hospital will develop is important, he added. "It's something we need to do over time, you don't just do it once, so we'll continue to build this engagement with our teams, the system, patients and the public as we go forward."
At Alder Hey, the innovation team invited staff to test out potential new technologies in a simulated environment, and asked them what they thought. People can be resistant to change for the very good reason that they fear that someone might get hurt, so they want to keep on doing what they are doing, said Iain Hennessey. "To show them that potential, I think you've physically got to do it; you can't just give them a video or a bit of paper. You've got to stand them in a room and do it – and that's why our innovation hub is embedded in the hospital."
Developing new pathways or paradigms of care is something that doesn't need a new hospital – but it does also require planning ahead, and being prepared to be agile, said Declan Hadley, healthcare development lead, Cisco. "In terms of future technologies you do have to think carefully about the building infrastructure and how some of the technologies that you've got today will be implemented. The last thing you want to be doing is building a new hospital, then fitting it out, and a few months later you're refitting it. You've got to spend the time upfront planning."
An on demand version of this webinar is now available. Click here to register to view.
Harnessing the potential of smart hospitals
1

2

Currently reading

Planning ahead in terms of future technology