HSJ, in association with Cisco, brought together a group of experts to discuss how taking a "smart" approach across a health and care economy could enable integrated care systems to deliver care closer to home. Jen Trueland reports
Delivering care that is truly closer to home doesn't just involve systemic change – it means transforming people's thinking about what exactly it means and how to do it.
That's the view of Madeleine Starr, director of business development and innovation, Carers UK, who cautions that change will not be achieved by technology alone; it will require additional resource and a shared understanding of what is required.
"It's got to be genuine change, but creating that change means bringing people with us – bringing existing staff into this new model of delivery – and that's at all levels of the system. I'd argue that's going to involve hearts and minds… It's a cultural change – it's not actually a technology change."
Sponsored by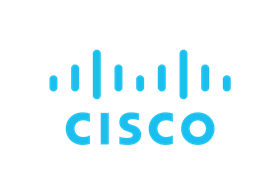 In January, HSJ, in association with Cisco, brought together a small group of experts to discuss how taking a "smart" approach across a health and care economy could enable integrated care systems (ICSs) to deliver care closer to home. Following on from a previous webinar on what smart hospitals should look like – and held just weeks before new statutory arrangements for ICSs come into force – this event asked how the smart hospital could be a catalyst for change across a whole system. The discussion ranged over workforce – including a "hybrid" health and social care worker model – capacity, and the preparedness of leaders to make it happen.
Ms Starr's "hearts and minds" argument had resonance for Adam Wright, programme development manager at NHS Providers. As senior project lead for the Digital Boards programme, he is clear that there is a real appetite for digital transformation among trust leaders.
"It's been about hearts and minds and having a genuine commitment to change across the system," he said. "There's a huge appetite from trust leaders to do this and to work in different ways. It's about placing digital not only at the heart of the NHS's recovery, but also on future sustainability and on the reputation of the health service as well."
What he is hearing at NHS Providers, he said, is that everyone seems to want to be "rowing in the same direction on this", partly driven by the experience of the pandemic, including the vaccine roll-out and progress on virtual wards. "What that's showing is that the NHS can deliver change very quickly when it's asked by the centre to prioritise."
Digital transformation is now a key part of conversations at trust board level, he added. "Board members, regardless of their own background in digital and technology, are increasingly getting to grips with the questions that they need to be asking."
They are also increasingly working together across traditional organisational boundaries, he added, even sharing resources such as laptops with ICS partners to help the whole system work together more closely. "Obviously there are varying levels of digital maturity, but they recognise that by levelling up some of the system partners will benefit the entire system."
As chief operating officer with Surrey Heartlands ICS, Karen McDowell is one of the leaders charged with making the new system a success. She believes that developing relationships across all partners in health and social care is key, as is and that implementing a listening culture, which includes patients. "We've been working on that for a number of years now, and I think it's critical for the ICS that we listen and share best practice," says Ms McDowell, who is also deputy accountable officer at Surrey Heartlands CCG. "Early engagement is critical when any changes are going on within the health and care economy, so we've made sure that we're a champion of that."
Digital – and making better use of it across the ICS – has been an important part of the conversation, as has looking at estate and resources across the system and working out how to utilise them better to bring care closer to home, working with social care partners, she added.
Declan Hadley, healthcare development lead at Cisco, said it was important to involve patients and to listen to and learn from patient and carer stories and experience. That includes using technology both to engage patients' families, and to build support throughout the patient journey. This should be the case whether it involves care at home, or admission and discharge from hospital.
Technology is also crucial to patient safety, he added, enabling people to live at home independently. "There are some fantastic technologies coming down the line that can spot movement and all sorts of things," he said. "Like a wifi that can see through a wall and spot when someone spills out of bed – how can you start to design patient safety into all parts of your pathway?"
Digital can also help to give staff more time to care, he added – something that could have an even bigger impact across an ICS, by enabling them to work flexibly but seamlessly across a wider geography. "One of the things we need to be thinking about is not so much a smart hospital, which is really important, but almost a smart neighbourhood, where people can come and work seamlessly and integrated in the spaces that they need to work, or even in the patient's home."
To register to watch the webinar click here.
For those who had previously registered for the webinar, click here to view the on demand recording.
Shaking off the shackles of the hospital
1

Currently reading

Shaking off the shackles of the hospital

2

3