James Dunmore on the transformative power of community
This is paid-for content from our commercial partners. Find out more
There is currently a ghostly quiet in my small West Yorkshire community. Our regular haunts – the swimming pool, rugby and hockey clubs, pubs and restaurants – all stand idle and empty. Our high street is strewn with "To Let" boards, the main car park repurposed by innovative skateboarders.
Sponsored by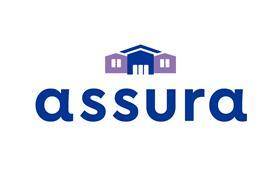 Yet despite this economic and social shadow, our community has adapted, relationships have strengthened and our stories continue to be told. And we have a heightened awareness of stories involving the NHS: the ICU nurse from Airedale hospital speaking with her vulnerable parents over the garden gate about increasing covid-19 cases, the café owner serving take-away drinks and giving free cake to community nurses, the father talking to friends of taking his son for a heart scan and the woman 40 weeks pregnant speaking glowingly of the service she has received from healthcare professionals.
Seismic changes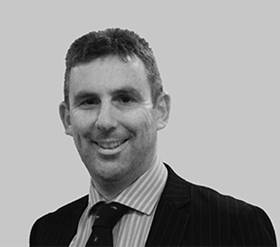 James Dunmore
Behind each of these life stories is the reality of the seismic changes in health and social care which have been successfully delivered by the NHS, third sector, social care organisations and councils this year, captured by Margaret J Wheatley's quote above. This has been through integration, partnerships, informed decision making, transparency and trust.
As we reflect on the transformational message within the long-term plan, the focus on empowering primary care networks and community pathways appears to provide a route-map and urgency to make that transformation stick.
For example in diagnostics, the Richards Review recommends the separation of acute and elective diagnostics (where possible), the continuation of new diagnostic pathways, and that community diagnostic hubs be established away from acute hospital sites. Similarly, Cancer Alliances are focused on delivering rapid diagnostic centres to increase early diagnosis rates and to provide a personalised diagnostic journey at a location that works for patients.
Elsewhere, the invisible threads in my community connecting primary care to my local hospital make the proposed concept of community Cavell Centres an exciting prospect to strengthen those bonds, with community "spokes" working closely with a trust "hub". Some trusts are also working with councils on locating services such as audiology, dietetics and ophthalmology to shopping centres, improving access to those services in a more convenient location, limiting the risk of hospital acquired infection and providing footfall into retail centres.
At Assura, we're seeing the development of these new enhanced community pathways through the eyes of our primary care, CCG and NHS trust occupiers all over the country, working as their long-term estates developer and investor to empower PCNs and GPs to provide additional services and to support a clinically-appropriate relocation of activity from hospital sites.
We're now investing the monies raised from our first Social Bond and our work is underpinned by our commitment to the Assura Community Fund, launched to support local health projects around our buildings, which aims to distribute more than £3m over the next five years.
However, just like our partner organisations in the NHS, our story is also evolving. We have seen and recognised the patient, system and organisational benefits to be achieved through integration and partnership where based on aligned vision and values.
The first steps in our journey have been about getting closer to our partners and patients using our buildings, understanding the development of clinical strategies, the impact of technology, the aspirations of place-based policies, the perspective of public sector co-investors and how we navigate to providing an estate in the future that maximises improved patient outcomes and experiences.
Our response to this closer relationship has been the development of flexible property partnerships, providing a range of co-ownership solutions with GP, trust and council partners. These provide the benefits of property ownership to our partners whilst creating an exciting delivery vehicle where we can work together to create sustainable property solutions to address local service need.
And embedded in all of our partnerships is social value and investment through our Assura Community Fund in third sector projects to sustain, enrich and improve health for those living in the communities we serve. Because if 2020 has taught us all anything, it's that the power of community is what is truly transformative.