The panellists explored the changes needed for systems to continue to work in a joined up way in a post-acute covid period
A boost in resources due to covid enabled innovation in the NHS, says Sam Higginson. Maintaining this as finances inevitably tighten won't be easy.
"Historically in the NHS we've been very bad at pump-priming transformation. At times we've been able to use the covid envelope to enable that, and I think we need to reflect on that. We've also managed to accelerate some of our business case approvals processes through this period. This has really helped, and one of my concerns is that we go back to a previous system, which will slow us down."
Sponsored by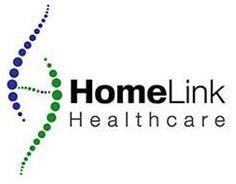 He is very keen to hang on to the hospital discharge fund, but worries about what will happen if it ends as planned in March.
Helen Buckingham warned that although it had many benefits, the hospital discharge fund risked kicking difficult decisions down the line. More resources were needed for social care, as well as reform, she said. "It's not just a funding issue – the actual provision system in social care at the moment is pretty broken, and we need to see a fundamental shift in that."
Using technology to support people in their own homes has accelerated during the pandemic, said Jon Green. Again, the key will be expanding that out from covid patients to others being looked after in their own homes – from sub-acute patients who need high levels of care, to stable, frail older patients who need to be supported and monitored, but perhaps don't need home visits. "This is probably the ideal time to be doing this because we're talking about how we manage people better in their homes, and how do we help capacity across so many different areas. But it's not going to be an easy answer."
As the discussion wound up, the panellists were asked how optimistic they were about systems continuing to work in a joined up way in a post-acute covid period, when ICSs become legal entities. All agreed that they were hopeful that the lessons of covid would have a positive impact – although they accepted this would be challenging. "What I've seen in the last couple of years is a real shift in mindset and leadership skills and approach to bringing people together," said Ms Buckingham. Mr Higginson agreed. "Generally, I'm optimistic. I think we have to hang on to how we worked together during covid. If we do that, it will be a success."
Jill Ireland said there was a huge opportunity at a system level to work together. "Let's eradicate organisational boundaries and put the patient at the centre, so that they have a seamless experience of care," she said. "I would encourage system partners to consider the fact that we've got plenty of beds out there – they're just in people's own homes."
An on demand version of this webinar is now available.
For those who had previously registered for the webinar, click here.
For those who have yet to register click here to complete the form. Details of how to access the on demand recording will then be sent to you via email.
What has covid revealed about the redesigning of care services?
1

2

Currently reading

Using technology to support people in their own homes