An HSJ webinar explored how the pandemic has presented the NHS with the challenge to transform services - improving patient outcomes and experience. A panel of experts discussed what this means for the traditional model of inpatient care. Jennifer Trueland reports
Covid led to rapid transformation and new ways of working across the health and care system. This involved breaking down organisational barriers and innovating at speed. But will this be a lasting change or will there be a return to business as usual? Having shown how services can be delivered differently, and in a more joined up way, will the lessons from covid lead to a better, more holistic and truly integrated system?
An HSJ webinar, held in association with HomeLink Healthcare, brought together a small group of experts to discuss these issues – the conclusion was that while positive change was possible, hope was tinged with realism.
Sponsored by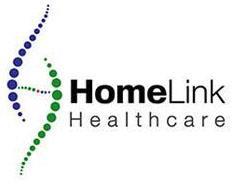 Helen Buckingham, director of strategy and operations at the Nuffield Trust, and chair of National Voices, says covid brought a cultural shift and change in atmosphere. "With my Nuffield hat on, we've spent a lot of time talking to leaders across local systems both at the ICS level, and the place level, and outside the NHS as well. We've seen people really energised – somewhat paradoxically given the stress they've been under – by the recognition that they can make change happen quickly. And that they can develop, and have developed, some really strong new relationships, not just within the NHS and across different NHS boundaries, but beyond as well."
Covid doesn't cause innovation, she added, but there was a wider cultural shift that enabled a kind of "mission-command" approach that enabled people to say what they wanted to achieve, then work out how they were going to achieve it rather than specifying in minute detail what they were going to do. There was also a welcome relaxation of resources. "The real challenge for local leaders is how to maintain that cultural shift – how to continue to create an environment where staff feel able to innovate and transform rapidly while the finances get so much tighter."
The pandemic accelerated change at a level nobody could have anticipated, said Sam Higginson, chief executive, Norfolk and Norwich University Hospitals Foundation Trust. "All of us remember the long-term plan and that ambition to move remotely in three to five years – actually, we delivered it in three to five weeks," he said. "That's important to hold on to, because I think it showed we could do it if we wanted to."
His trust built on work it was already doing in terms of virtual wards as part of the covid response and is now looking at how it can expand it out to wider aspects of care, such as long-term conditions management. "We've been able to do it partly because we've had [covid] money, but also because we've got out of our organisational silos, which has been really, really important."
The pandemic exacerbated existing problems, said Jon Green, consultant and former NHS CEO. "Most of the big issues were the same [before covid]. We were talking about how waiting lists were much too long, we had workforce problems, how do we manage to integrate, and use technology – and the money isn't enough. All those problems are still there; we've just stacked a whole new bunch of problems on top of them, or made them larger."
He also fears that post-pandemic, there's a risk that people will return to organisational silos. "One thing that pandemic has taught us is that there is huge benefit in working together… and that applies not just for the NHS, it's for the third sector and the independent sector. If we're going to rise to the challenge in front of us, it needs to be all of the parts working together, not just bits of it."
New ways of working means moving away from the idea that hospital is the default place for delivery of care – but this won't necessarily be easy, said Jill Ireland, chief executive and clinical director, HomeLink Healthcare. The challenge arises partly because it was historically the case that hospitals were "magnets" for patients, but also due to limited availability of community-based alternatives in some areas. "The covid experience has helped us break down these assumptions and helped us realise the kinds of hospital-at-home type care that can be delivered. I think we've broken down some of those barriers [to change] and the main challenge is now very much about making these positive changes stick."
Panel
Helen Buckingham, director of strategy and operations, Nuffield Trust, and chair, National Voices
Jon Green, consultant and former NHS CEO
Sam Higginson, chief executive, Norfolk and Norwich University Hospitals Foundation Trust
Jill Ireland, chief executive and clinical director, HomeLink Healthcare
Chair
Claire Read, HSJ contributor
An on demand version of this webinar is now available.
For those who had previously registered for the webinar, click here.
For those who have yet to register click here to complete the form. Details of how to access the on demand recording will then be sent to you via email.
What has covid revealed about the redesigning of care services?
1

Currently reading

What has covid revealed about the redesigning of care services?

2