Embrace interim management as the tool to deliver change, says Michael Younger
Interim management is an established part of the UK economy, worth an estimated £1.5bn every year* yet, to many, it is still misunderstood.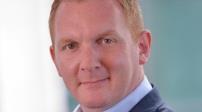 The Oxford English Dictionary defines it as "temporary executive control of a business or other concern; (also) the practice of employing managers on a temporary basis, esp. to direct specific projects".
The key words are "executive control" and "temporary basis", yet interim management has changed.
The term "portfolio career" was coined in the 1980s, referring to senior managers in the twilight of their career sharing experience and best practice on a self-employed basis - yet the ever changing nature of the modern workplace has driven an evolution in the interim market.
The need for highly specialised skills and experience to lead projects, transformation, and in areas such as finance, IT, HR and commissioning has developed interim management far beyond executive level "gap management".
The most recent Interim Management Association survey showed gap management accounts for just 17 per cent of assignments, compared with 62 per cent for special projects and programmes.

The benefits of proactive, planned interim management use are often not recognised, and too frequently people consider it to be a short term fix rather than a considered action. In challenging economic times interim management is a cost effective way to engage specialist experience for defined pieces of work. Define the project and the cost, engage the right interim manager and, on successful completion of the assignment - that's it.
But how do you engage an interim effectively? You should consider:
The anticipated outcome.
Measuring success: what metrics will you use?
Impact: what will a successfully delivered project mean to your organisation?
Focus on the outcome and directly link the cost of an interim to the benefit to your place of work. Whether cost saving, time saving or developing new services, all of these activities should have a direct impact on patients, outcomes and a cost benefit that can be related to your bottom line.
Understanding and thinking about what you want to achieve is the start. Engaging openly and constructively with your chosen interim provider is critical:
Be clear with them.
Let them advise you.
Set timetables for the recruitment process and stick to them.
Track outputs and deliverables throughout the duration of the assignment.
Measure the benefits to your organisation on completion and in the months that follow.
With such broad agendas, the impact of the NHS Five Year Forward View, further integration of health and social care, cost pressure and rising patient numbers, it's time to embrace interim management as the tool to deliver change.
Michael Younger is head of healthcare at Penna