Investigation launched into finances at Barking, Havering and Redbridge University Hospitals Trust
Trust had to take £15m emergency bailout loan from Department of Health to pay invoices outstanding for more than 90 days
Some suppliers have threatened legal action and to stop deliveries over late payments
An investigation has been launched into the financial management of a large acute trust after external suppliers began threatening legal action over unpaid bills, HSJ has learned.
Grant Thornton has been asked to urgently review the finances of Barking, Havering and Redbridge University Hospitals Trust where significant cash flow problems have emerged. NHS Improvement is also investigating.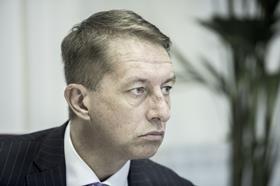 HSJ understands the trust has had to draw down a £15m emergency bailout loan from the Department of Health to pay invoices that have been outstanding for more than 90 days.
It is understood some suppliers have been owed money for more than a year, with some warning they could take legal action or threatening to stop deliveries.
At a public board meeting yesterday, the trust's audit chair Tom Phillips said the cash flow problems had "recently come to light" after issues were identified by Andy Ray, the trust's new director of financial operations. According to his LinkedIn profile, Mr Ray joined the trust last month.
The trust's acting finance director, Steve Collins, had been in that post since May. He was previously the deputy.
Prior to Mr Collins becoming acting finance director, the role was filled by Jeff Buggle, who became acting chief executive over the summer while Matthew Hopkins was absent due to a kidney transplant. Mr Hopkins has returned to the trust and Mr Buggle has become NHS Improvement's finance director for London.
Hospitals rely on a huge range of external suppliers to maintain operations including companies that supply vital drugs and medical equipment.
Drug and medical equipment companies are understood to be among those raising concerns over late payments, but the trust said they are not among those that have threatened to stop delivering supplies.
The trust, which exited special measures in March, is likely to require further loan support if it fails to secure payments from commissioners that have been disputed.
Mr Collins told the board the trust was still forecasting a surplus this year, but included a "worst case" deficit forecast of £30m in his latest finance report. The main risk involves £20m of expected income being challenged by commissioners.
A key measure of cash flow within a trust is its performance against the Better Payment Practice Code, under which invoices should be paid within 30 days. It appears the trust stopped reporting performance against this measure within its monthly board papers in June 2016.
However, trusts are required to report against this measure in their annual accounts, and for 2016-17 BHRUHT reported that 25 per cent of non-NHS invoices were paid on time, compared to 59 per cent the previous year. The target is 95 per cent.
Speaking to HSJ after yesterday's board meeting, Mr Hopkins said when he returned in early September the cash flow problem "wasn't particularly part of the risk profile that I discussed with the exec team when we were reflecting on the current position".
He said although the trust has also had to draw down revenue loans from the DH in previous years, this year has been unusual in that support had not been pre-planned.
Mr Hopkins said Grant Thornton would look at "essentially why we've had a particular challenge this year" and added that "one of the questions we are posing ourselves is to explore the governance".
He said it is "too early to speculate" about whether there would be any disciplinary action taken. NHSI is also involved in the review.
At the board meeting, chief nurse Kathryn Halford said there was "no evidence" of patient safety being compromised as a result of the supplier and cash flow issues. It is understood NHSI's investigation will seek further assurances on this. Chief operating officer Jon Scott said he was not aware that any suppliers had actually ceased dealing with the trust.
The finance report in yesterday's board papers said: "The trust trading position continues to place extreme pressure on the cash position… the trust has requested loan support finance to pay aged creditors.
"The risks to liquidity have been aggregated in the period due to additional supplier expenditure and a deterioration of creditor aged debt, along with unpaid overperformance. The trust is urgently reviewing its financial management and future cash requirements."
According to papers published by the trust's clinical commissioning groups, an "activity query notice" has been issued to the trust, while the "average unit cost of activity" in relation to the CCGs' contract with the trust is being investigated.
A spokeswoman for NHS Improvement said: "We can confirm we have opened a formal investigation into the finances of Barking, Havering and Redbridge University Hospitals NHS Trust.
"This kind of investigation is a key element of our role as a regulator, and will take into account the work and findings of the review being carried out by Grant Thornton, with whom we will be working closely.
"To avoid any perception of conflict of interest, the work is being led by a team independent of the NHS Improvement London region."
Source
Information provided to HSJ; trust board meeting