Four more Greater Manchester CCGs to share top role with councils
CCGs effectively merging functions with local authority social care departments
Follows review of progress in establishing shared commissioning arrangements
The leadership of four more clinical commissioning groups in Greater Manchester is set to merge with their corresponding local authority by the end of next year.
It comes after the region's devolution team told the 10 CCGs in the patch to establish a "single commissioning function" with their council.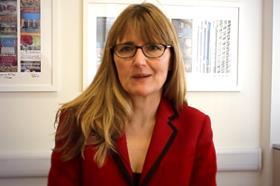 CCGs will still exist as statutory bodies but their functions will effectively be merged with the council's social care departments.
HSJ has learned that in Trafford, Rochdale and Oldham the council chief executive is expected to take over the CCG accountable officer role on a dual basis.
Wigan CCG has also confirmed its intention to merge the two roles.
Manchester CCG, recently formed through the merger of three CCGs, confirmed Ian Williamson will remain as chief officer while heading Manchester Health and Care Commissioning, which has been established through a partnership agreement with the council.
In the summer, Greater Manchester Health and Social Care Partnership commissioned a review by Deloitte that found varying levels of progress in designing and establishing shared commissioning arrangements between CCGs and councils.
Tameside, where Steven Pleasant already leads the council and CCG, the city of Manchester and Salford were found to have made most progress.
Earlier this year, Gina Lawrence, chief officer of Trafford CCG, was seconded to GMHSCP. A spokesman said Trafford Council chief executive Theresa Grant will take over the role on a joint basis from April.
In October, Oldham CCG managing director Denis Gizzi left to take over two CCGs in Lancashire, and discussions are ongoing to enable Oldham Council chief executive Carolyn Wilkins to be recommended to lead the CCG.
In Rochdale, council chief executive Steve Rumbelow is due to become accountable officer of Heywood, Middleton and Rochdale CCG "within the next 12 months".
Wigan CCG confirmed its accountable officer role would be merged with the council chief executive post. It said there would be an application and interview process for the role, which will be ringfenced for staff from the two organisations.
Most of these boroughs will also operate with a shared director of strategic commissioning or similar role across the CCG and council.
At Bury CCG, the proposed structure for the shared commissioning arrangements is still being discussed. The council does not currently have a substantive chief executive after Mike Owen resigned ahead of a disciplinary hearing earlier this year.
The CCGs in Salford, Stockport and Bolton also said their leadership models are yet to be decided.
Nicki O'Connor, the GMHSCP chief operating officer, said decisions about the preferred leadership models were being made by the local organisations and none of the single leadership models were dictated by regional leaders.
She said no more mergers were being planned between CCGs in the region.