Interest charges of £183m since policy change in 2015
System has been heavily criticised including by the former NHS Improvement chief
DHSC has previously defended the charges but has now said they will be reviewed
Financially troubled NHS trusts have paid interest charges of more than £180m on their short term cash bailouts from the Department of Health and Social Care in the last three financial years.
The payments follow a policy change in 2015, which meant providers drawing down interim cash support would be expected to pay the money back with interest.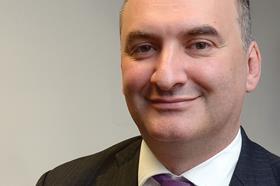 The new system has been heavily criticised by policy experts and NHS Improvement's former chief executive Jim Mackey. The DHSC has previously defended it but on Monday said it would be reviewed.
According to a parliamentary statement from health ministers, the combined interest charges have totalled £183m over the last three years. They have grown from £24m in 2015-16, to £74m in 2016-17, to £85m to date in 2017-18.
An increasing number of trusts have struggled to maintain their payments to staff and suppliers due to their large budget deficits. This has left them reliant on cash loans from the DHSC that have replaced the non-repayable support payments trusts received prior to 2015-16.
Around 90 hospital trusts received loans totalling £2.7bn in 2016-17, up from around 70 that received £2bn in 2015-16.
Under the current system, trusts are typically charged an initial interest rate of 3.5 per cent on the loans but can often replace these with a longer term deal at 1.5 per cent. However, if a trust is in financial special measures it is charged a higher rate of 6 per cent.
Experts have likened this to "kicking someone when they're down" and doubt whether many of the loans will ever be repaid. Mr Mackey described the policy as "totally pointless".
Concerns around the interest rates were also raised by the National Audit Office in January.
In a Commons public accounts committee hearing on Monday, Chris Wormald, the DHSC permanent secretary, said the system would be reviewed to see "whether that's the right mechanism going forward".
Shadow health secretary Jonathan Ashworth requested the interest payment figures in a parliamentary question, after the issue was raised in an article on hsj.co.uk last month.
Health minister Stephen Barclay said: "The interest paid is not lost to the NHS. It is paid to the department but is channelled back into the NHS through the annual funding provided to the NHS through the NHS England mandate."
The figures provided exclude interest charged on longer term loans. In total, 172 trusts paid £173m in interest last year, compared with 167 trusts paying £117m in 2015-16.