Liz Mear has a leading role in new patient safety collaboratives. She talks to Jennifer Trueland about how these networks of key players in health economies can spread best practice and measure success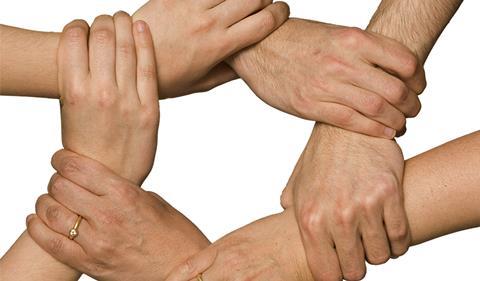 The Berwick report into patient safety in England called for the NHS to become a system devoted to continual learning and improvement of patient care, "top to bottom, and end to end". But this doesn't stop at the hospital door, or even with the traditional health service – rather, it stretches out to all the players across a local health and care economy. That's where patient safety collaboratives (PSCs) come in.
Synergistic opportunities
Launched last October as part of the response to Berwick report, the programme involves 15 PSCs, each led by academic health science networks (AHSNs), which bring together a wide range of stakeholders, including universities, the third sector and industry. The aim is to improve the safety of patients, but also to ensure that patient safety learning sits at the heart of healthcare.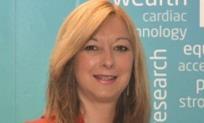 According to Liz Mear, chief executive of North West Coast AHSN, and co-lead for patient safety for AHSNs nationally, the networking approach means huge synergistic opportunities, not just for improving safety, but also transforming quality and experience of care.
"As AHSNs, we're independent enough to hold a mirror up to the system and say where we feel something's working well, or where we think something has to change. But we can also support people to do things differently, especially with the added perspectives from academia and industry."
While NHS England has signalled priority areas for the collaboratives, including healthcare associated infections, and pressure ulcers, each PSC comes up with its own work list, based on what the local system wants or needs. There are, however, national clusters being set up around specific topics, including sepsis and medicines optimisation.
'As AHSNs, we're independent enough to hold a mirror up to the system'
Other clusters will be set up as learning develops.
"One thing that's coming out very clearly is that care homes, and the quality of healthcare there, are a big issue for all of us, so that's something we might look at too."
Different priorities
Different areas are choosing different priorities because they are all starting from different points, she says. For example, while South London is having a focus on catheter-related urinary tract infection, her local area felt that it already had suitable tools in place.
"National working gives us the opportunity to pull together best practice. We're also looking for examples of where things are working well, including internationally. We don't want to reinvent the wheel," she adds.
Although they launched less than a year ago, most collaboratives have their patient leads in place, and have been working with their local health and care economies to set priorities, and look at how they will measure what they are doing. Measurement, locally and nationally, is key to the whole process, she says.
'It's about people working together and delivering together'
Examples of good practice are already coming through. She points to the work being done in the East Midlands to tackle pressure ulcers.
"It's system-wide, which is really important. It's about people working together and delivering together. And it means that someone isn't, for example, getting great care in hospital, then finding it all falls apart when they get into the community."
Ms Mear for one believes that the new programme will have a tremendous impact. "I'm very optimistic," she says. "We've really harnessed the enthusiasm of local stakeholders, and that's a much wider group than before, because it includes universities and industry.
Everyone contributes
"Everyone around the table brings their own experience to the collaborative, whether that is coming from a local authority, third sector or other environment."
Ms Mear's own background – most recently as chief executive of the Walton Centre Foundation Trust – is no exception.
"When I was a trust chief executive we set ourselves a target around falls," she recalls. "We wanted to reduce them by 5 per cent, but we actually achieved 57 per cent reduction.
"From that we learned that we weren't challenging ourselves enough, but also that when you put a real effort behind something, you can really do great things.
'When you put a real effort behind something, you can really do great things'
"And one thing that's incredibly powerful is regional measurement. Although of course we use national measures as well, regional measurement really helps people take ownership, and inspires them to do better."
She says that patient safety is here to stay in the NHS. "It's always been here and always will be here," she says.
"Patient safety is actually about quality – it's about delivering a high quality service to patients. The collaboratives are helping to make that happen."