Guy Pilkington explains a project supporting people to manage their own long term conditions, funded by social impact bonds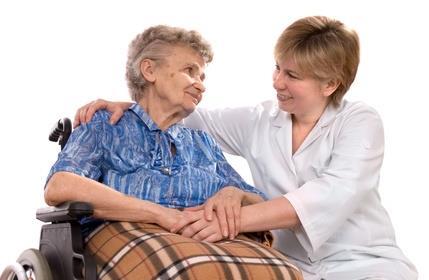 Newcastle West Clinical Commissioning Group, now part of Newcastle Gateshead CCG, has been involved in the creation of a social prescribing model called Ways to Wellness.
The challenges faced by the CCG are common to all, including an ageing population and a need to support people living with long term conditions in increasing numbers.
As an area of significant deprivation, Newcastle West has a population crying out for better ways to improve health and wellbeing. Working with Year of Care, a programme designed to embed personalised care planning for people with long term conditions, we had been involved in developing a roadmap to social prescribing, Thanks for the Petunias, and followed this up with developing a co-produced pathway for the model with the support of Nesta and the People Powered Health programme.
More from this special report
Our interest is in a holistic, person centred approach to supported self-management of long term conditions, often funded through public health or charitable funding of the voluntary sector. Our approach has been to see this as an essential component of clinical commissioning, yet one with uncertainties and risks attached. Ways to Wellness has taken on much of that risk and allowed us to plan for up to the next seven years to demonstrate what may be achievable. If successful, the CCG will see more of the commissioning budget spent on initiatives such as this, and less on traditional health service activity as people become more confident and connected.

As a health commissioner it is useful to agree what "health" is. The concept of health, as written in the British Medical Journal, as "the ability to adapt and self-manage in the face of social, physical and emotional challenges" is extremely helpful.
Increasingly the value of non-professional lay or peer support workers is recognised. Ways to Wellness uses this model and supplies link workers from four not for profit providers, who, working closely with GPs and practice nurses, can provide people with non-medical support for a variety of issues, including finding social activities, healthy eating and accessing specialist advice such as on housing. Over the first six years we plan for 8,500 people to have met link workers, supporting them to be able to adapt and self-manage.
To encourage us with this leap of faith, Ways to Wellness commissioned the North East Quality Observatory (NEQOS) to evaluate the best available evidence of what we might find and whether we should commit to this type of development. NEQOS's best estimate was that for a population such as ours (120,000) we could expect potential savings to the commissioning budget of between £2m and £7m. This was hugely helpful for the CCG in making the decision to invest in this way. But we still had to accept that considerable new investment would be needed before the benefits to the commissioning budget could possibly materialise. This is where our funding model comes in.
'The concept of health as "the ability to adapt and self-manage in the face of social, physical and emotional challenges" is useful'
Bridges Ventures is providing £1.65m investment, in the form of social impact bonds. Their investment will help pay for the cost of the service in the early years, ahead of the performance measures being achieved and payments being received from the CCG.
The Big Lottery Commissioning Better Outcomes Fund and the Cabinet Office Social Outcomes Fund have also agreed to pay up to £2m and £1m respectively in outcome based funding. As with the CCG, these payments will be based on Ways to Wellness' achievement of specific performance measures.
What has working with our funding partners meant? Both the CCG and Ways to Wellness have had to develop and agree clear, measurable performance indicators that are sufficiently robust to trigger repayment to the investor. Much time has been spent defining and agreeing these. Our outcomes are therefore far more concrete than perhaps they would otherwise have been. It has stretched the clinicians and finance teams, but doing so has allowed us to accept a degree of innovation and a scale of investment that we would have struggled to match, without the discipline that this way of working brings.
The stakes are high. I would argue that innovations such as this are essential to the successful transformation of the NHS and care system. Unless we understand better how to support confident self-management we will continue to struggle with increasing demands for care.
Guy Pilkington is chair of Newcastle Gateshead CCG
Special report: Health, housing and care are successful together
1

2

Currently reading

Help patients self-manage

3