Wifi connectivity in hospitals could make a huge difference to patient engagement in the NHS. By Jennifer Trueland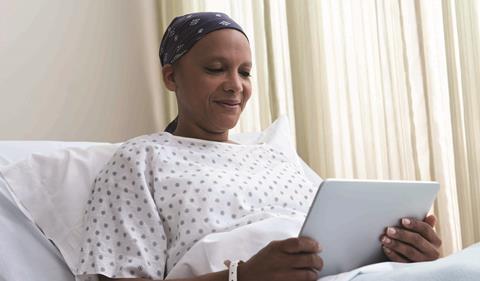 Last Christmas, patients at Noah's Ark Children's Hospital for Wales in Cardiff had a hotline to Santa, all the way to Lapland.
Thanks to the hospital's wifi, the youngsters were able to chat with Santa face to face via the magic of tablet computers.
According to Gareth Bulpin, technical development network and support manager with Cardiff and Vale University Health Board, it was an emotional experience. "Seeing the kids' faces when they spoke to Santa was amazing," he says. "It really made a difference to their experience of being in hospital. And we couldn't have done it without wifi."
'Patients feel it enhances their recovery, which is good for them and the health service'
Cardiff and Vale University Health Board is one of a growing number of healthcare organisations choosing to make wifi available on their premises. They took the decision to roll it out after an initial pilot study involving patients in the bone marrow transplant unit.
"Patients in that unit are stuck in a room with no cellular signal," explains Mr Bulpin. "Wifi is their way of staying connected with the outside world.
"Today, if you come to Cardiff as a patient, you can use wifi, if you have a Netflix subscription you can use that - you can even link up to your workplace with a virtual private network connection, so you can keep in touch while you are away, which is great for patients' visitors too.
"Hospitals can be very lonely places, and for us, this was a must do."
This is something that rings true for Dean Moody, sales director of WiFi SPARK, the largest provider of patient and guest wifi to the NHS, including Cardiff and Vale University Health Board.
"It allows people to carry on being sociable; it means they can keep in touch with friends and family," he says. "Patients have told us that this makes a difference to them - they feel it enhances their recovery, which is obviously good for them, and good for the health service too, especially if it means they can go home sooner."
There are, however, other advantages to healthcare organisations: delivering wifi with the right platform gives an ideal opportunity to offer information to patients, and, indeed, to get valuable feedback in real time.
Tracy Scriven on patient wifi
The world is changing rapidly and more and more of us have some sort of wifi device in our pockets.
Increasingly, there's an acceptance that wifi is a critical requirement for many of the most basic aspects of our daily lives, and has been for some time. This is recognised by businesses and venues all over the world, and finally the healthcare sector is beginning to understand that patient wifi is a must.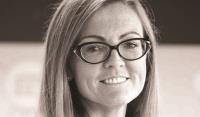 WiFi SPARK is in its 11th year of business and now provides patient wifi through its SPARK platform to more than 200 NHS locations across the UK. Our success is not only due to providing quality connectivity for patients on their own familiar devices but is also down to a firm foundation of listening, hearing, and taking action through the WiFi SPARK platform.
First, take the patient experience. One of our customers, an ICT director, told me recently that patients and their families often feel "taken hostage" by their condition. This is particularly acute in children's services, where parents can spend 24 hours a day in the hospital for days, or even weeks, at a time.
Wifi access means they can stay in touch with the outside world, with the workplace if necessary, and with friends and family - often a lifeline with a sick child. And, of course, wifi means the world of entertainment is on tap, on their own device, ideal for keeping both child and parent distracted and amused.
But that's only a part of it.
Our far-sighted customers are now seeing the benefits of what we call the WiFi SPARK User Engagement Platform (UEP). With this, hospital patients connect to the UEP to be greeted with a friendly hello and can then check in for an appointment, find their way to a specific ward, listen to hospital radio, or order patient meals.
They can also be encouraged to fill in their friends and family test, all from their own device that they use every day.
Improving patient experience is key to the success of all NHS organisations - our argument is that those who are embracing wifi and the value it brings to the patient journey are ahead of the game. NHS organisations simply can't afford not to care about this.
Tracy Scriven is sales manager at WiFi SPARK
This is something that attracts Mark Bostock, ICT director with University of North Midlands Trust. As well as simply providing patients and their families with wifi, the trust is looking to add value by using the WiFi SPARK User Engagement Platform (UEP) to improve the way it interacts with patients.
"Hospitals can be difficult places to navigate your way around, for example, so we're looking at wayfinders to prevent people getting lost, but also so that they know where the nearest Costa Coffee is, or the shops, or different departments.
"And we can use it to ask people to take part in the friends and families test, on their own device, from the UEP."
He believes that the nature of the health service is the reason why it's been slower than other sectors to recognise the benefits of offering wifi.
"The priority of the NHS is providing excellence in care, not trying to push a business differential. Of course it's important that the clinical experience isn't compromised. But I believe it's also important to put patient care at the front, and add value to that where we can. Advances in technology are helping us to make that happen."
Giving staff access to wifi wherever they are in the multisite trust is also a boon, he says, potentially improving patient safety by ensuring that data can be input, and accessed, at the bedside.
James Munro, chief executive of Patient Opinion, an independent website about people's experiences of UK health services, says that patients and loved ones recognise the benefits of internet access, and miss it when it isn't there.
'Increasingly people rely on the internet for connection to those they care about'
"Increasingly people rely on the internet not just for information, but for connection to those they care about, and who care for them," he says. "The internet as a source of support, encouragement and even practical help from family and friends becomes even more important when we are in hospital. This is true not just for patients, but for carers and staff too."
He points to feedback posted to the Patient Opinion site that underlines the importance of allowing patients to stay connected to the outside world. For example, one man praised hospital staff for making extra effort to get his father (a patient in a hospital many miles away) access to the internet so that he could watch him carry the Olympic baton.
"I think all NHS premises should have free wifi," the man wrote, adding that he felt that his father's condition had improved as a result of the "positive environment" and being able to see him carry the baton.
Dr Munro agrees. "Ensuring parents and carers get online easily will provide worthwhile health benefits, at low cost," he says.
So what are the factors stopping a wider rollout of public wifi across the NHS? The main concerns are around cost, says Mr Moody.
"People are worried that it will eat into precious resources. But there are also gaps in understanding. Sometimes the people making decisions like this in organisations don't particularly see the value in having access to wifi, but I think that is changing. We're in a connected world where even octogenarians are getting very attached to their tablets and smartphones, and don't see why they shouldn't be able to use them in hospital."
Back in Cardiff, and Mr Bulpin has no doubt that there is a good business case for giving access to wifi. In the case of his organisation, the costs were minimal, because it involved making better use of existing wireless infrastructure. The service charges, and costs of increased bandwith, were met from an application to the organisation's charity.
Some other organisations defray the costs by charging patients for a "premium" wifi service (if they want to download movies, for example), or by sponsorship deals with, for example, a local radio station.
"For me, having wifi is a no-brainer," Mr Bulpin says. "We expect to use the internet wherever we go: hospital should be no different. And if we benefit too from improved patient engagement, then so much the better."